Luxury isn't always a top priority in the camping gear we choose. Sure, we want packs, bags, and cots that rock our world, but we really don't need to spend thousands on equipment that isn't absolutely necessary.
But you know what is a top priority? Comfort.
So I am beyond excited to announce that one of the top manufacturers of camping furniture, TravelChair, has two new products that are as comfortable as they come.
And they definitely won't cost you thousands.
TravelChair's Cozy Revolution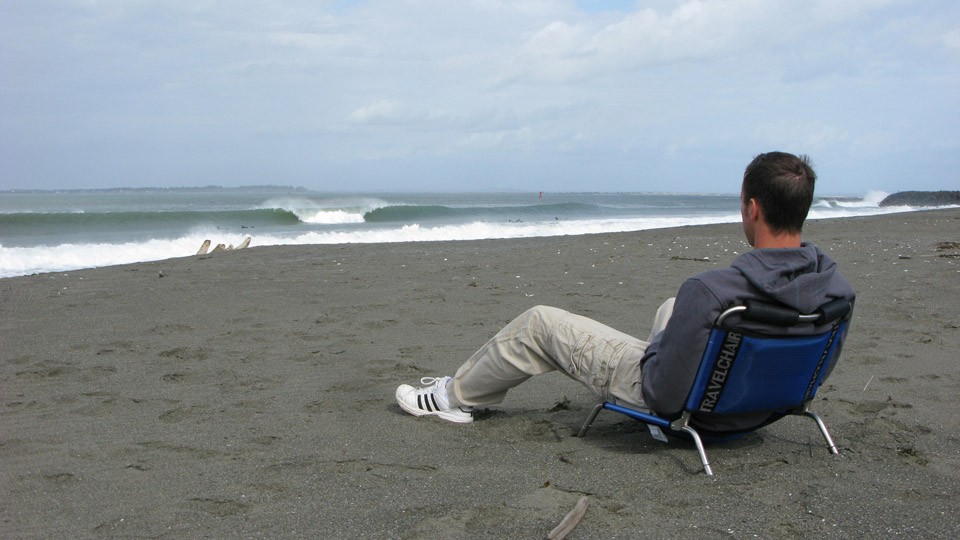 Don't make the mistake of thinking all camping chairs are equal. A lot of detail goes into making the perfect camping chair–detail TravelChair pays very close attention to.
TravelChair has been in operation for over 30 years, and every season they work their butts off to raise the industry bar on portability, durability, and comfort. They use high quality materials and computer-engineered frame configurations to bring you the absolute best of the best in camping chairs, cots, stools, folding tables, and more.
Well, you say, that's a whole lot of bark. Where's the bite?
TravelChair is able to make the best products out there because they use materials like:
High-quality nylon connectors that are much tougher than plastic
Double-coated PU-backed polyester fabrics that are resistant to stretching and tearing
Larger-than-most rivets for ultra-strong tube connections
High grade powder coating to make their products resistant to rust
They aren't just manufacturers or builders; these guys are scientists. And they don't charge an arm and a leg for their innovations, either. Aside from the high quality of their camping furniture, they're also very affordable.
That's why I'm super excited about these two newcomers.
Introducing the Joey Chair…
The Joey Chair is named after the baby kangaroo for a couple of reasons. First, it fits inside a nice little pouch that's easy to cart around. Second, just like joeys rest in a comfy pocket, the Joey Chair lets you rest in a similar fashion.
It features a unique frame configuration that looks and feels more like you're sitting in a bean bag than a folding camp chair. It's super comfy, but also ergonomically sound, making sure you don't fall out of alignment while you're resting.
When it comes out, I'm running right out and testing a Joey Chair, because from the pictures alone, this little guy looks like he's going to be my new best friend at the campground.
Price — $69.99
Weight — 1.95 pounds
Load Capacity — 300 pounds
Size when Open — 28″ by 21″ by 21″
Size when Closed — 14″ by 4″ by 4″
Where to Buy
You can pick up this uber-comfy chair at some of the best online retailers, including:
…And the SleepRite Cot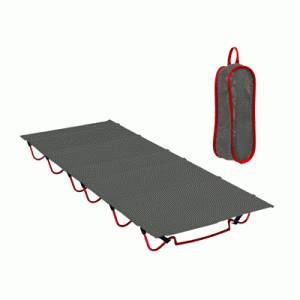 Getting maximum comfort when you're sitting at a campsite is important, but so is finding the perfect place to take a nap. If you don't like sleeping on the ground, or if you have a health condition that makes it impossible for you to do so, then check out this new campsite cot.
The SleepRite Cot is a super lightweight, super durable sleeping surface that allows you to get an excellent night's rest in the wilds without sacrificing too much pack space.
This newbie is made with high-end drawn aluminum poles and 600D PVC-free fabric for unbeatable durability and portability. And it looks about as comfortable as comfortable can be. When I try out the Joey Chair, you can be sure I'll take a test snooze on this bad boy, too.
Price — $169
Weight — Less than 5 pounds
Load Capacity — 300 pounds
Size when Open — 78″ by 30″ b 6″
Height — 6″
Where to Buy
There aren't as many options to buy this chair… Our top choice is CampSaver.
Other Great TravelChair Products
As I said, TravelChair has been on my radar–and probably a good many wilderness fanatics' and weekend warriors'–for a good long time. The Joey Chair and SleepRite Cot aren't the first products of theirs to get excited about.
So if you're hearing about the company for the first time right now, do yourself–and your backside–a favor and check out the other awesome products they're currently selling.
Are you as excited about these new TravelChair models as I am? What kind do you use? (Don't worry, this isn't an ad for TravelChair–you're allowed to talk about other brands and models!)