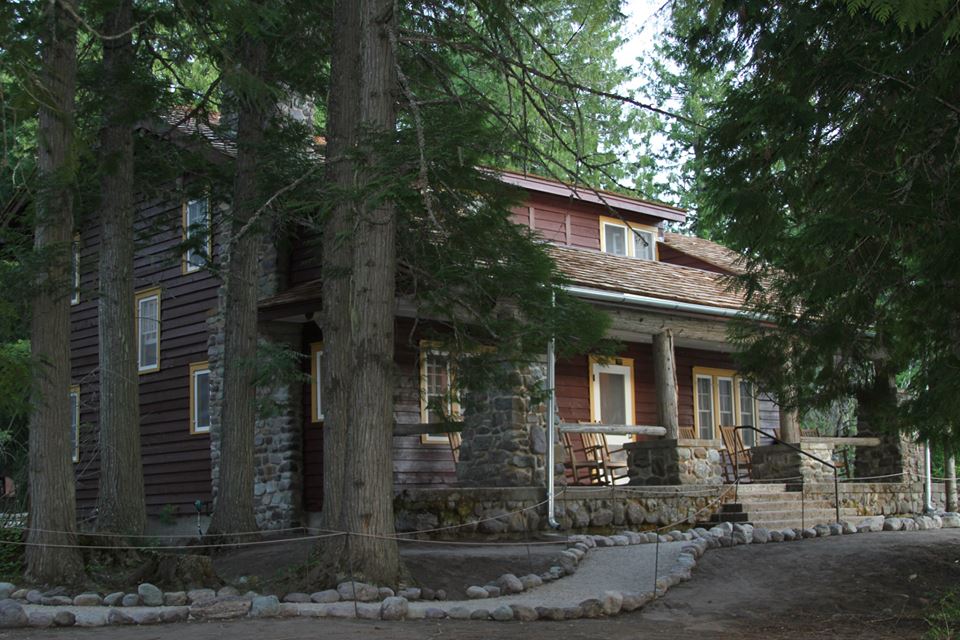 Exciting news for Glacier National Park visitors: two historic buildings in the Lake McDonald Lodge area have been rehabilitated and opened to the public, providing even more gorgeous accommodations for folks looking to pay a visit.
They are:
Both buildings were first constructed in the 1910's and used for everything from parties to meetings to places to lay your head at night. Eventually they ended up being housing locations for workers, but Glacier's recent Commercial Services Plan called for a number of improvements in the area, which included the construction of new employee residences.
Those were completed in 2009 and 2011, leaving Cobb House and Snyder Hall open for reconstruction towards for guest lodging.
There is a part of me that's a little sad. Many an awesome party were held in these lodges for us park employees. Alas, the times they are a changin'.
That said, the results are absolutely stunning, thanks to the efforts of Glacier National Park, Inc. and their partners A&E Architects of Missoula (the designers) and Swank Enterprises of Kalispell (the builders).
Not only have two hundred-year-old buildings been restored to their former splendor and employees been given new-and-improved living quarters, but now visiting folks like us can experience Cobb and Snyder firsthand.
Win-win-win, in my book.
Cobb House: Then and Now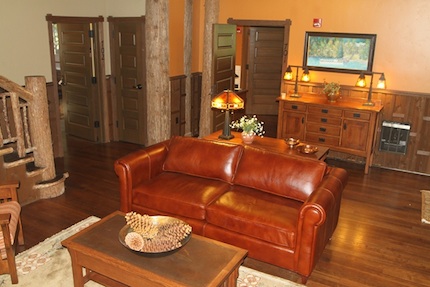 Cobb House started life in 1918 as the home of John Lewis and his family. Lewis had the Lake MacDonald Lodge (but of course he called it the Lewis Glacier Lodge) built in 1913-14 and was pretty much the king of Lake MacDonald real estate during that time.
Years later, Cobb House was turned into lodging for concession workers at Glacier, and so it has remained until last September when the renovations began.
The newly-opened Cobb House has become a seriously awesome residence for visitors of the more, shall we say, upscale variety. Cobb now features:
3 Two-bedroom suites

1 Large one-bedroom room (accessible)

1 Common room for all guests (refurbished old living room)
Not everyone will be able to afford a stay at Cobb House, but even those of us of the more, shall we say, thrifty variety, will be able to walk through the doors and see the revamped lobby with its sweet stone fireplace.
A Closer Look at Snyder Hall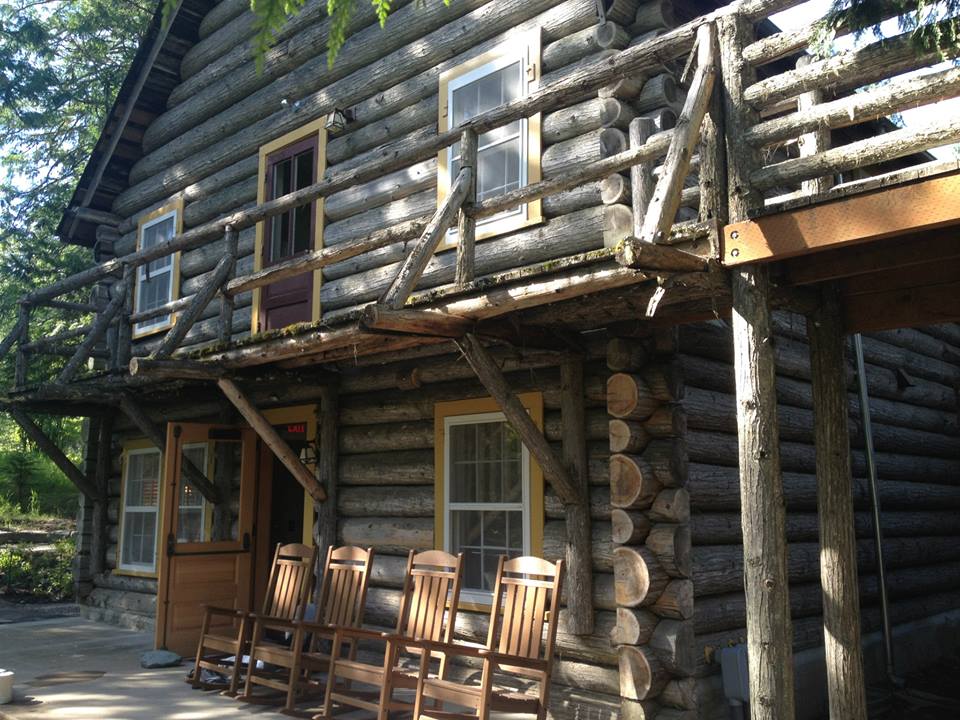 In 1911, Snyder Hall was built for dances and public assemblies. It was a meeting place for locals and visitors to share their passions for the land, the district, and life in general.
As with Cobb House, Snyder eventually became dormitories for concession employees and stayed that way until the Commercial Services Plan went into action.
Now, keeping the Hall's original fraternal spirit, Snyder has been reopened as a "hostel-style" lodge with eight budget-friendly rooms. Communal restrooms and showers are available to all guests and their are accessible options here, too.
It's way beyond refreshing to see a brand new lodging option open up in such a beautiful place like Glacier that won't cost you an arm and a leg. So often we hear of new resorts or hotels or chateaus or cottages that most of us couldn't even hope to afford for a week, let alone a day.
I think a round of applause for GNP, Inc. is in order. Bravo!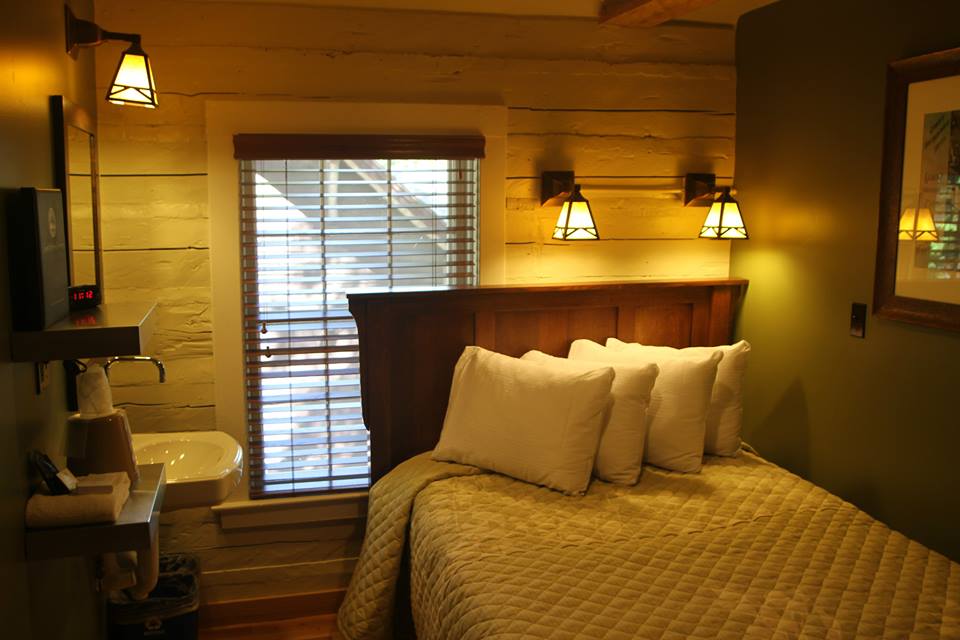 Now, you may have noticed up above that I used the word "accessible" a couple of times. What the heck am I talking about, right? Well, this is fantastic news.
More and more, Glacier is creating places that people with mobility challenges can easily visit. This is especially important for lodging options as EVERYONE deserves the chance to spend time at Glacier, one of the most beautiful places on Earth.
There are so many places to stay in Glacier National Park, even just on the shores of Lake McDonald in the park's western region. And it's great to know that not all of them will break the bank.
With the addition of Cobb House and Snyder Hall, your options have grown even more. But beyond that, it's wonderful to see that the folks running the park are so interested and willing to preserve and restore buildings that play a part in the area's long and colorful history.
The two new lodges are already booked through the rest of the season, but if I were you, I'd do what I can to get some reservations for next year. In fact, that's exactly what I'm doing!
Are you excited about Cobb House and Snyder Hall getting reopened for the public? Are you going to try to get on the list for next season? If not, WHY THE HECK NOT???
Photo Credits: NPS