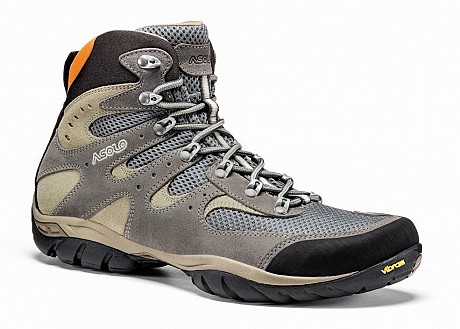 A great combination of natural comfort and protective construction puts the Asolo Piuma hiking boots at the top of my summer foot-gear wish list.
As you may know, I love Asolo hiking boots. In fact, I think they're the best hiking boots in the world. Hands down, no questions asked.
And Asolo has done us all a massive favor by breaking down their hiking boots into four main categories: Radiant, Natural Shape, Matrix and Energy. Each of these supports a specific style or mode of trekking, from protection to endurance to comfort. This takes a lot of the important questions to ask out of the equation and breaks it down into simple needs.
The Asolo Puima boots are found under the Natural Shape heading, meaning they're designed to help you keep a perfectly natural gait in a variety of terrains.
And that's really where these boots excel.
Asolo Piuma Provide Natural Comfort and Protection
While the Asolo Piumas offer plenty of protection and support, they're primarily constructed to offer fluid and comfortable movement on the trail. The soles offer an awesome level of flex that you just don't find in other boots of this style.
The outer soles are made from a blend of Vibram rubber and EVA, so they're super lightweight while offering plenty of important traction.
When we talk about protection and support with the Asolo Piumas, we're talking about plates of thermoplastic urethane. These give the boots plenty of torsional rigidity and keep your full foot supported.
We're also talking about padded cuffs for the ankles, gusseted scree tongues and hard rubber toe fenders. These all work in perfect harmony with the Piuma's overall design to keep you safe from anything on the trail that wants to stub, poke, cut or hammer you.
Other Design Features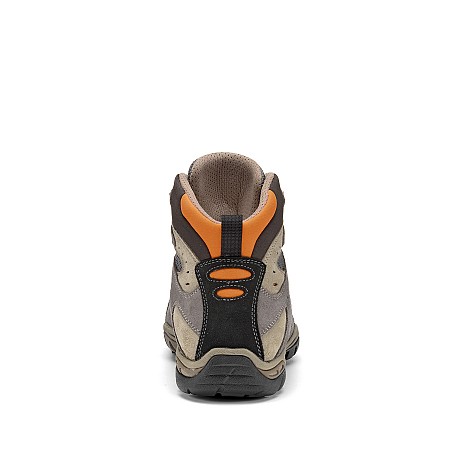 The linings of the Asolo Piumas feature nylon velveteen that wicks away moisture, keeping your feet nice and dry.
And speaking of dry, the Piumas' uppers are made from water-resistant leather, that, believe it or not, are incredibly breathable.
At a hair less than 1 pound per boot, the Asolo Piumas are also amazingly lightweight, allowing you to lift less with every step and have extra energy for exploring.
Who They're For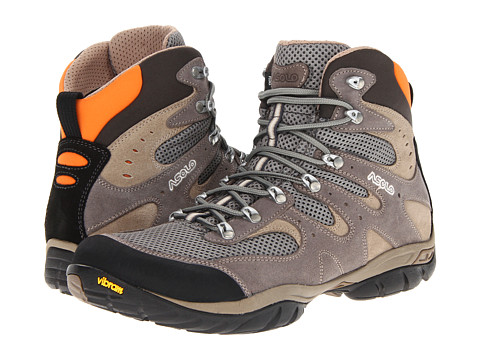 They sound great, right? But are they right for you? Well, that depends…
If you're into some heavy-duty ice climbing up in Glacier, you'll definitely want a sturdier boot–one that is less worried about natural motion than it is about super protection.
Or if you want to do some trail running or jogging, you'll probably want a pair of hiking shoes that are even lighter and that don't cover the ankles, like these do (I'd recommend the Salomon XT Wings).
But if you're like me, and just want to get up in the Rockies to explore in warmer weather, then these might be perfect. They'll protect you from slipping on scree, but they won't burden you with a heavy weight or stiffness.
They seriously feel nothing like any other hiking boot out there right now–they're just really unobtrusive and their natural design is so uniquely comfortable, that they pretty much stand in a class all of their own.
Where to Buy
Help support Glacier National Park Travel Guide! If you are going to buy these hiking boots (or any gear), please follow a link to one of our partners first. We get a small commission and it costs you nothing more.
Do you like this new trend towards hiking boots with a more natural fit or do you prefer your boots to be impenetrable tanks of pure protection? Do any of you already have the Asolo Piumas? What do you think?