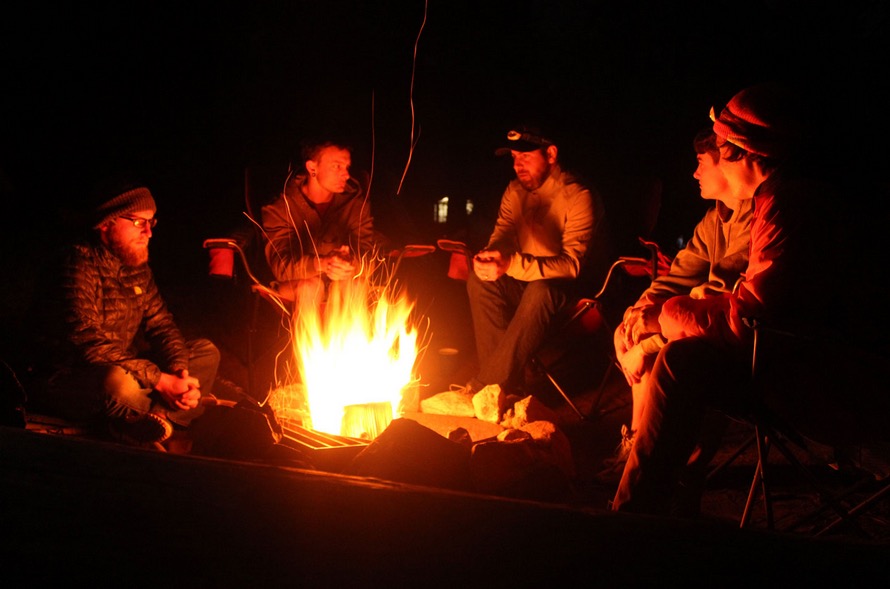 The Best Camping Chairs
After a hard day hiking around the backcountry, you deserve a restful, comfortable evening. While sleeping is great, some of the best times camping in the great outdoors are spent relaxing around a campfire and sipping some beers. Of course, to be fully comfortable relaxing at the campsite, you will need a quality camping chair to let you experience total rest and relaxation.
There are a lot of camping chairs out there, and naturally, not all chairs are created equal; there are many factors to consider when searching for the perfect camping chair. First of all, you want to make sure that the chair gives you proper support and is comfortable. You don't want to spend your night sitting in a chair that will make your back worse for wear during the next day's hike, so comfort and ergonomic support are of great importance.
However, unless you are car camping or on a leisurely family trip, you'll want to make sure that your chair is lightweight and easily portable. This is of particular importance if you're backpacking for several days, as shlepping a heavy, cumbersome chair from campsite to campsite can be really draining when you're out on the trails. Definitely consider weight and size when looking for an excellent chair.
Finally, you'll want a chair that is durable. Like all other outdoor equipment, your camping chair will likely take a beating, so it needs to be able to survive the elements, as well as the wear and tear of repeated use in unforgiving landscapes.
Now that you know what to look for, here are three camping chairs that we think get the job done perfectly in the outdoors. These are our picks for the best camping chairs of 2015.
Helinox Camp Chair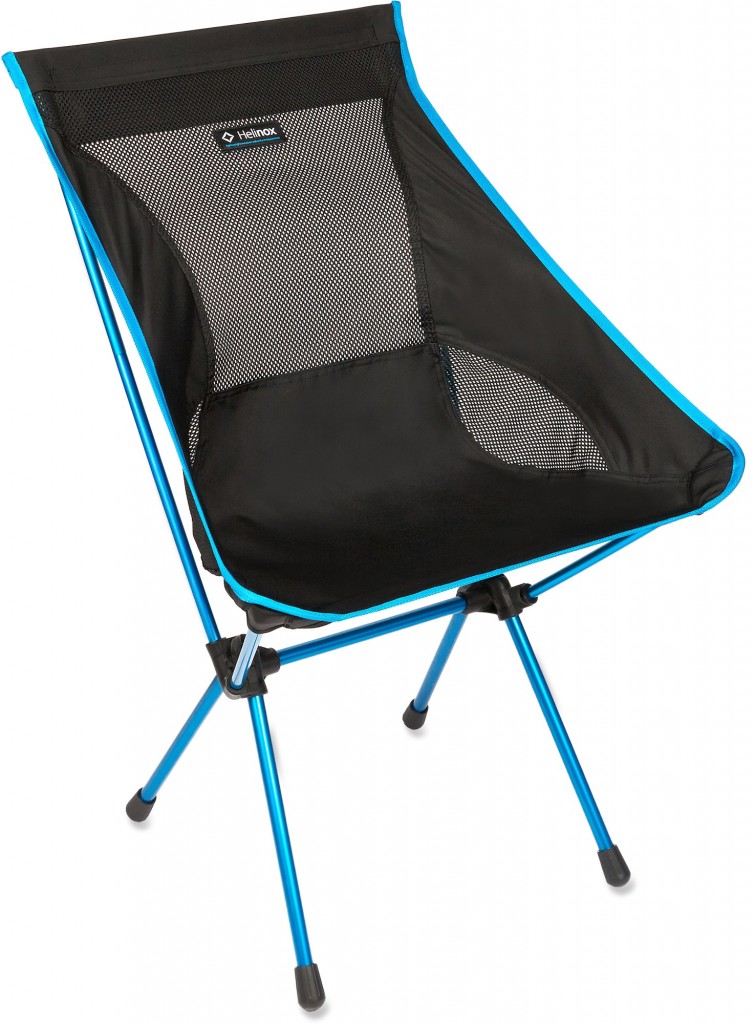 The Helinox Camp Chair is an excellent, lightweight option that will suit the needs of everyone from weekend car campers to hardcore backpackers. Weighing just 3 pounds, 2 ounces, this chair is light as a feather, and when attached or stowed in your backpack, it won't slow you down at all.
Despite the Helinox's weight, the chair is immensely comfortable, acting like a miniature recliner. The chair gives you excellent back support and sits higher than many of its competitors, giving you extra room to lay back and extend your legs to be as comfortable as possible . The Helinox isn't quite as adept at packing down as some other chairs, but with its lightweight aluminum poles and polyester material, this chair can be comfortably carried on any hike.
The Helinox Camp Chair is also incredibly easy to assemble and dissemble, taking mere seconds to set up and take down, which is a definite plus for getting your relaxation time right when you get back to camp.
You can learn more about the Helinox Camp Chair here!
Alite Mayfly Chair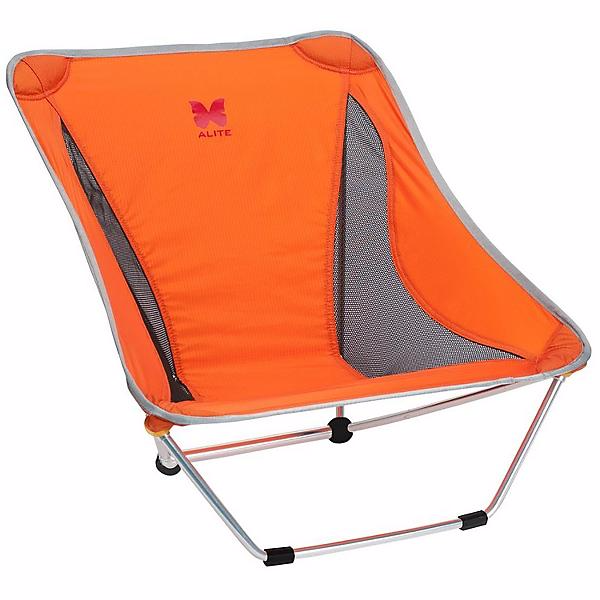 Perhaps the lightest camping chair you can possibly get your butt on today is the Alite Mayfly Chair. This incredibly light chair weighs just 1 pound, 6 ounces, and packs down to something about the size of a rolled up magazine, measuring just 11 x 4 inches. However, this tiny chair gives you plenty of performance despite its minuscule size.
The Alite Mayfly Chair is 20 x 20 x 15 inches when set up for use, and gives you great comfort for its tiny size. You do have to get pretty low to the ground in order to sit in the Mayfly; however, once you squat down into position, you won't want to get up. Being so low to the ground helps a lot with stability, too, and the Mayfly can support up to 250 pounds.
In addition to these performance features, the Mayfly gives you the option of using 2 legs (for more rocker-style sitting) or 3 legs (for greater stability). No matter which design you opt to go with, the Alite Mayfly Chair is an excellent camping chair for outdoorsmen and women of all abilities – especially those who wish to keep things light.
Check out the Alite Mayfly Chair here.
Therm-a-Rest Treo Chair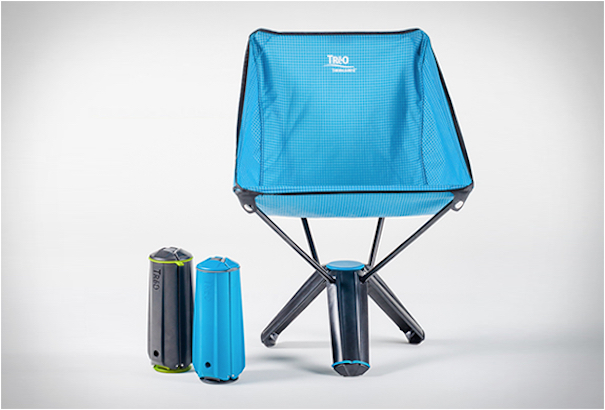 Our favorite camping chair of 2015 is one product that we've already written about at length: the Therm-a-Rest Treo Chair. You can read our full review of the Therm-a-Rest Treo Chair here, but it definitely deserves further mention in this space, too.
The Therm-a-Rest Treo Chair features a tripod-like base and a nylon sling that can support up to 250 pounds in a comfortable, ergonomic design. However, the tripod base does more than just support your weight – it actually serves as a sort of canister in which you pack up the "seat" of the chair when you are done sitting and ready to move.
When packed into its holster, the Therm-a-Rest Treo Chair measures just 11 inches in length and tips the scales at a featherweight 2 pounds. These features serve to make the Treo the most portable camping chair in the world, and it isn't very close.
The Therm-a-Rest Treo chair is our favorite camping chair of 2015, and is an excellent choice for anyone who wants lightweight, portable comfort while in the backcountry.
Check out the Therm-a-Rest Treo Chair here!