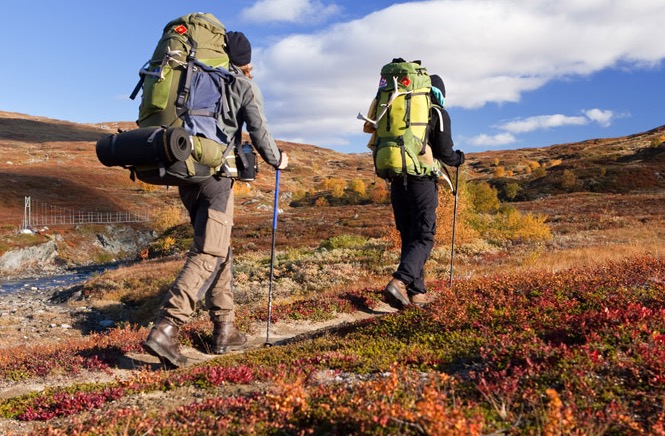 Best Hiking and Camping Gear for 2015
With summer in full swing, it's time to take to the backcountry and get some quality hiking in. Whether you're a casual day-hiker, or whether you're planning on week-long backpacking trips, it's the perfect time to examine your hiking and camping equipment and make sure that you are properly geared up for a summer full of adventure.
While the amount of technology designed specifically for hiking and camping is very expansive, there are some products that every outdoorsman and woman should have. Today, we're focusing on several new-for-2015 products that will make your life much easier when you're out on the trails or hanging out in the backcountry.
Your hiking and camping equipment should be durable, comfortable, and made-to-last, without taking up too much space. All of the following products meet this criteria, and are great options for hikers and campers of all abilities and persuasions.
Here are 5 pieces of hiking and camping gear that you should absolutely have in 2015.
Arc'teryx Acrux FL Approach Shoe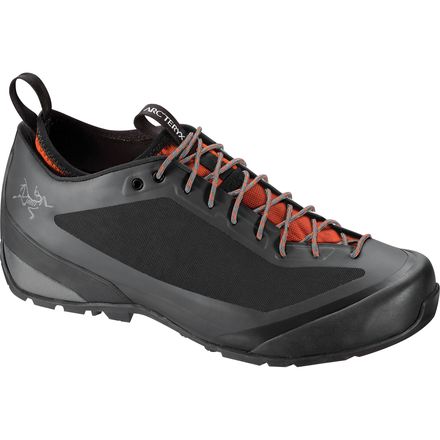 The Arc'teryx Acrux FL Approach Shoe is one hiking shoe that hikers of all abilities will appreciate and love. This shoe is meant specifically for hikers, and designed to withstand a beating on the trail. With durable, one-piece construction on the upper part of the shoe, the Arc'teryx Acrux FL Approach Shoe is seamless, ensuring that no rocks or other debris have a chance of getting inside and annoying your foot.
The laminated upper of the shoe is also extremely resistant to scratches, and will not wear down even after serious abuse. Debris won't even get in around the shoe's tongue, because, well…there isn't one. The Acrux FL Approach does away with the tongue in exchange for a breathable, mesh-lined bootie that keeps your foot snugly in place, reducing friction that leads to blisters, and ensuring that no gaps exist around this part of your foot either.
In addition to these features, the Arc'teryx Acrux FL Approach Shoe is an ultralight 14 ounces, and is certified to be waterproof. If you want a lightweight new hiking shoe for the summer season, check out one of 2015's best. You can get the Arc'teryx Acrux FL Approach Shoe here!
Potable Aqua PURE Electrolytic Water Purifier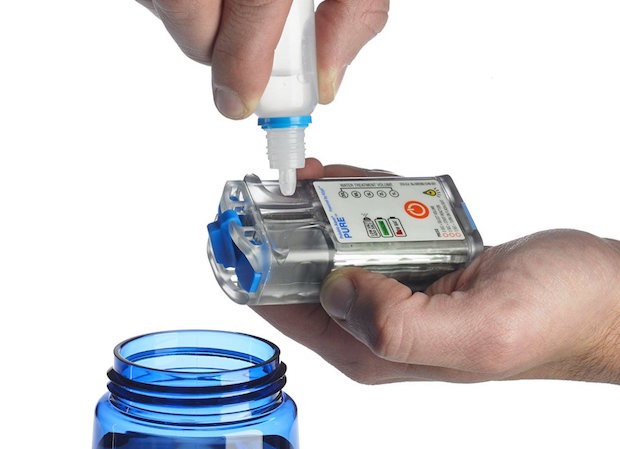 If you're a more serious hiker or backpacker, who plans on spending several days in the outdoors, you'll want to make sure you always have an ample supply of clean drinking water. Of course, you can pile scores of water bottles into your backpack, but that will quickly get heavier than you'd like, weighing you down and impeding your fun. So, why not check out the Potable Aqua PURE Electrolytic Water Purifier?
The PURE Electrolytic Water Purifier is the lightest, smallest water purifier ever made, and even at its minuscule size, it is certified to be the most efficient portable water purifier you can buy. The PURE works better than tablets, filtration bottles, UV light, and other, larger portable purification systems, allowing you to make even the nastiest water drinkable in the most cost-effective and efficient way possible.
The PURE Electrolytic Water Purifier kills 99.9% of bacteria and germs in water, and can purify up to a whopping 20 liters of unclean water at one time. Using electrolysis, the PURE Electrolytic Water Purifier uses a simple solution of salt and water that is converted into a cleansing solution that makes even the dirtiest water safe to drink.
All of this technology is available for just $88.92, and it fits comfortably in the palm of your hand. Get extra insurance on the trails this summer, and avoid heavy water bottles by using natural water resources and the Potable Aqua PURE Electrolytic Water Purifier! Get your own here!
Exotac MATCHCAP Waterproof Firestarter
Fire is just as important as water when you find yourself in the wilderness, and it never hurts to take a few extra measures to ensure that you have the capacity to start a fire, regardless of weather or location. With the Exotac MATCHCAP Waterproof Firestarter, you can rest assured that you will be able to start a fire anywhere, any time.
The Exotac MATCHCAP Waterproof Firestarter is waterproof and features laser-engraved striking pads that will work exceedingly well with strike anywhere matches, whether it is rain or shine, snow or sleet, and anything in between. The MATCHCAP also offers a compartment to store matches, and features a specialized lanyard attachment allows for two 550 paracord loops.
This product is a lightweight, inconspicuous survival tool that could easily save your life if you run into any trouble or unforeseen weather in the outdoors. Get the Exotac MATCHCAP Waterproof Firestarter here!
Jetboil MiniMo Cooking System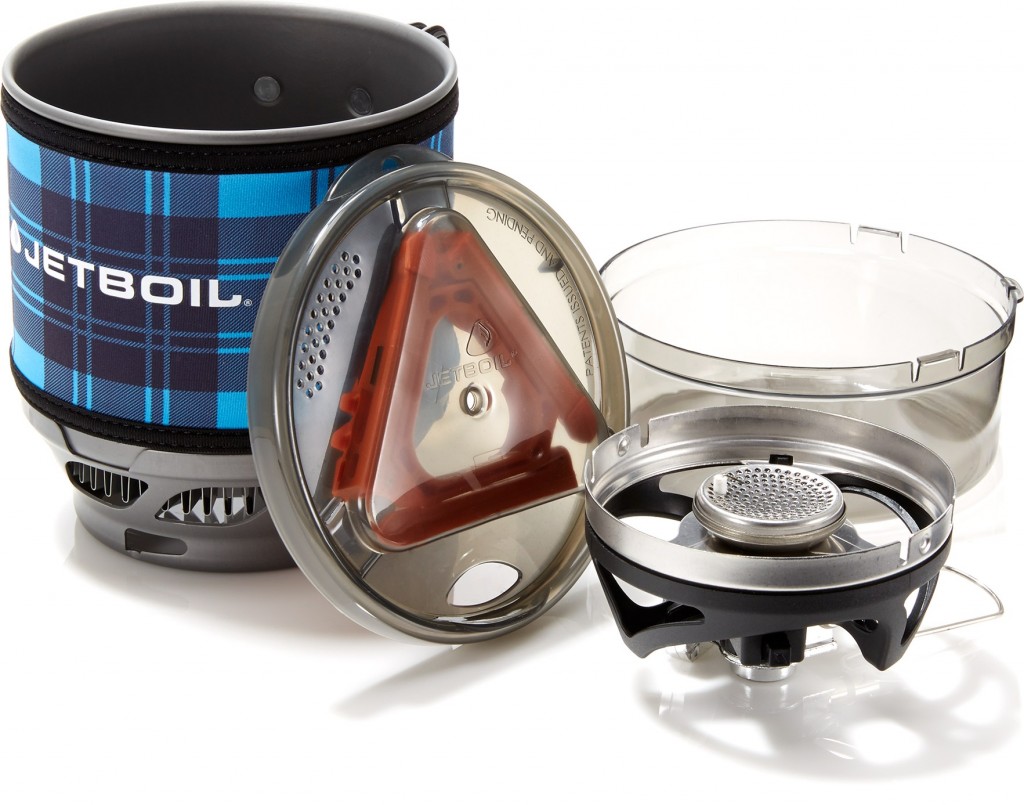 The Jetboil MiniMo Cooking System is the winner of Backpacker Magazine's 2015 Editors' Choice Award, and a very deserving recipient at that. This tiny, lightweight cooking system has all the necessary tools to allow you to make gourmet meals in the outdoors, and comes in a package that will not cost you any space or weight.
Weighing in at just 14 ounces, the Jetboil MiniMo Cooking System measures just 5 x 6 inches when packed – a truly extraordinary size for a cooking system that is this high-tech and efficient. With revolutionary new valve technology and a new cooking-cup size, the MiniMo gives you unprecedented valve and simmer control, letting you cook a wide range of meals with ease. With a push-button piezo igniter and a fuel canister stabilizer, all you need to cook with the MiniMo is a tiny fuel canister, and then you're off to the races.
While the Jetboil MiniMo Cooking System is not the ideal choice to prepare food for a large group of campers at once, if you're a dedicated backpacker, it is the perfect ultralight option to prepare meals for one or two people. The MiniMo is easily the best stove at this size, and is also one of the best overall, regardless of dimensions and weight.
Get cooking in the most convenient way possible this summer with theJetboil MiniMo Cooking System, which you can buy here!
Goal Zero Venture 30 Recharger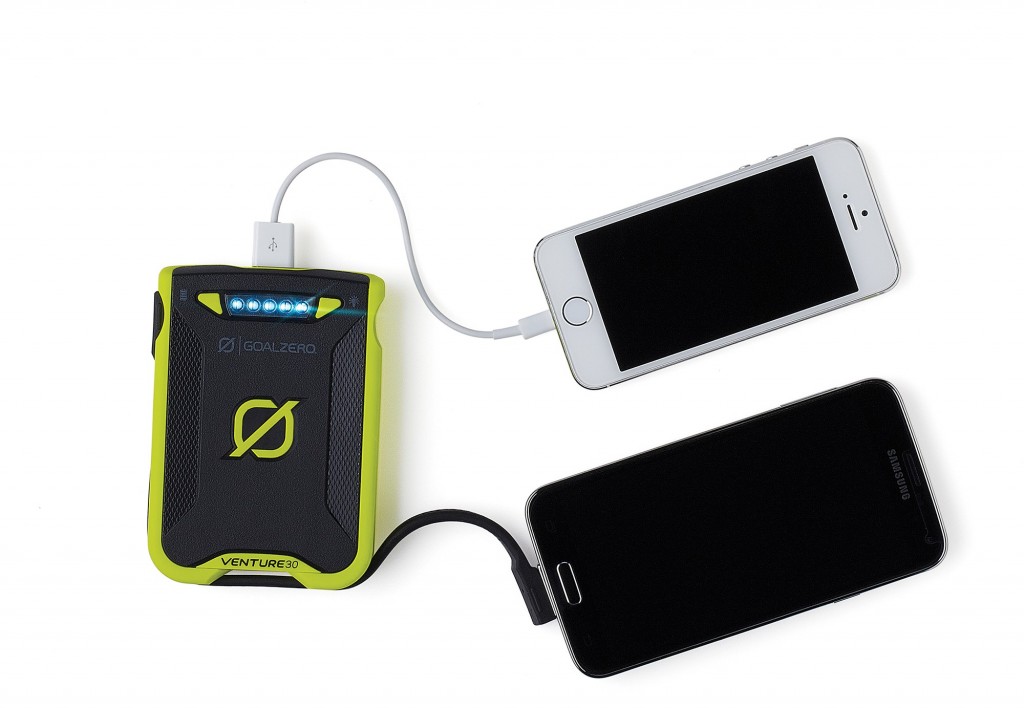 Let's be honest – these days most of us are attached to our electronics. Even when we're on extended trips outdoors, many of us can't leave our cellphones, speakers, and other devices behind. If that's the case for you, then the Goal Zero Venture 30 Recharger is for you.
Goal Zero is known for their solar-powered devices and solar panels, and the Goal Zero Venture 30 Recharger is optimized for charging both from solar panels (sold separately) and any USB-enabled charger. The Venture 30 is waterproof and extremely durable, and can hold a charge for up to 16 hours. This recharger is also capable of charging two devices at once, giving you a portable power station for all of your electronics at any time you need it.
The Goal Zero Venture 30 Recharger is compatible with pretty much every kind of electronic device you can imagine, and will power up any device quickly and effortlessly. Stay connected when you're hiking or backpacking, and check out the Goal Zero Venture 30 Recharger here!