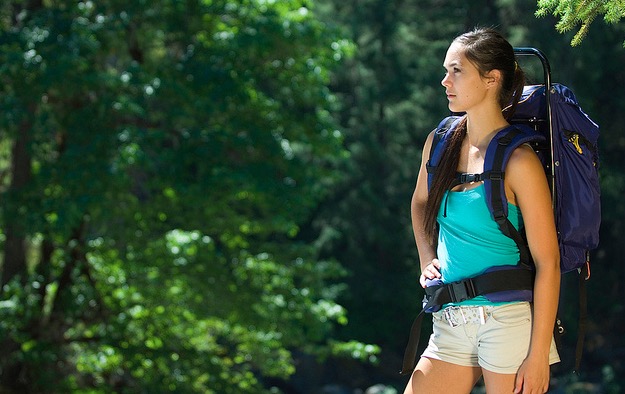 Best Women's Hiking Gear of 2015
We've already brought you the best men's hiking and camping gear of 2015 recently, but of course, we don't want to neglect our female readers. You ladies need to get ready for a summer full of outdoor adventure every bit as much as the men, so, we've tested and reviewed some of our favorite gear innovations for 2015 for you to research and make informed buying decisions.
While the amount of technology designed specifically for hiking is vast, there are some products that every woman who loves to hike should have. Today, we're focusing on several new-for-2015 products that will make your life much easier when you're out on the trails.
Your hiking gear should be durable, comfortable, and made-to-last, without taking up too much space. All of the following products meet this criteria, and are great options for hikers of all abilities and persuasions.
Here are our five favorite items for female hikers in 2015!
Osprey Aura AG 65 Backpack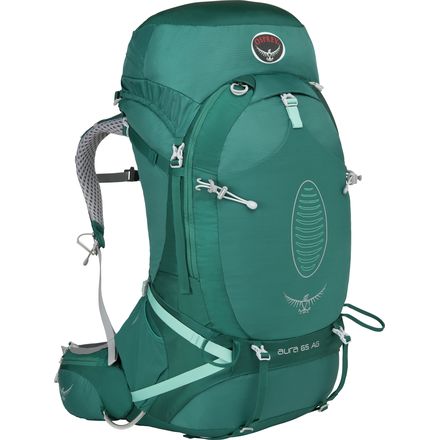 Of course, one of the most important pieces of gear you need when hiking is a quality, lightweight backpack. The Osprey Aura AG 65 Backpack is one option, and provides a greater bang for your buck than almost any competitor. With a capacity of 65 liters, the Osprey Aura AG 65 can accommodate a ton of extra gear, and with a weight of just under four pounds, this backpack ensures that no extra weight is added.
Osprey's signature AntiGravity Suspension is an excellent feature as well, giving you a perfect, ergonomic fit and the feeling that you are completely unburdened. The AntiGravity system also works to keep your back cool and breathing during the hottest hikes of the year, as it circulates air and wicks away moisture once you start to work up a sweat.
In addition to these features, the Osprey Aura AG 65 Backpack offers an adjustable torso size, hip belt, and shoulder straps, ensuring that the backpack is as well-suited to your particular body as possible. With plenty of extra pockets and storage space, this backpack can hold up to 50 pounds of gear, so it is likely the only thing you will need for storage on your hiking adventures.
Check out the Osprey Aura AG 65 Backpack here!
Patagonia Quandary Shorts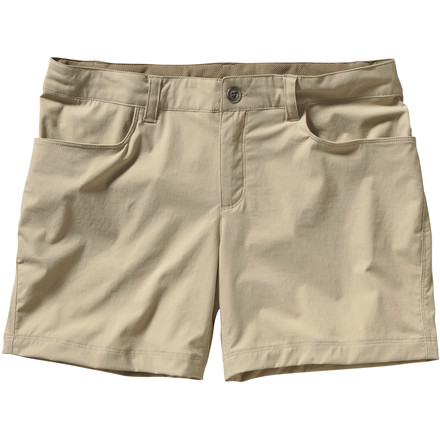 It's summer, and that means that if you're out on the trails anytime soon, it is likely to be H-O-T. While it's good to be prepared with options for cooler weather in your pack, during this time of year, you'll usually want to be wearing shorts when you head out on the mountain. Patagonia's Quandary Shorts are designed specifically for female hikers, and will be the high-performance shorts you need when the mercury in the thermometer begins to rise.
When hiking in shorts, you should know that not just any old shorts will do – there's a reason serious mountaineers tend to avoid materials that make you overheat, like cotton. The Patagonia Quandary Shorts avoid such materials, with a comfortable blend of polyester and nylon that keeps you cool and ensures a perfect fit that won't slip while you're moving around.
These shorts are also water resistant, and will hold up in rain. Plus, they dry very quickly, should you want to take a dip in a mountainside stream to cool off after a long hike. The Quandary Shorts also offer 40 SPF sun protection, shielding you from the baking summer sun better than most other shorts that you will find. The gusseted crotch serves to give you plenty of flexibility and mobility while you're scrambling up rocks, and the design ensures that rips and tears will be a non-issue.
The Patagonia Quandary Shorts are an excellent choice for fair-weather hiking. You can buy them here.
Icebreaker Oasis Crew Long Underwear Top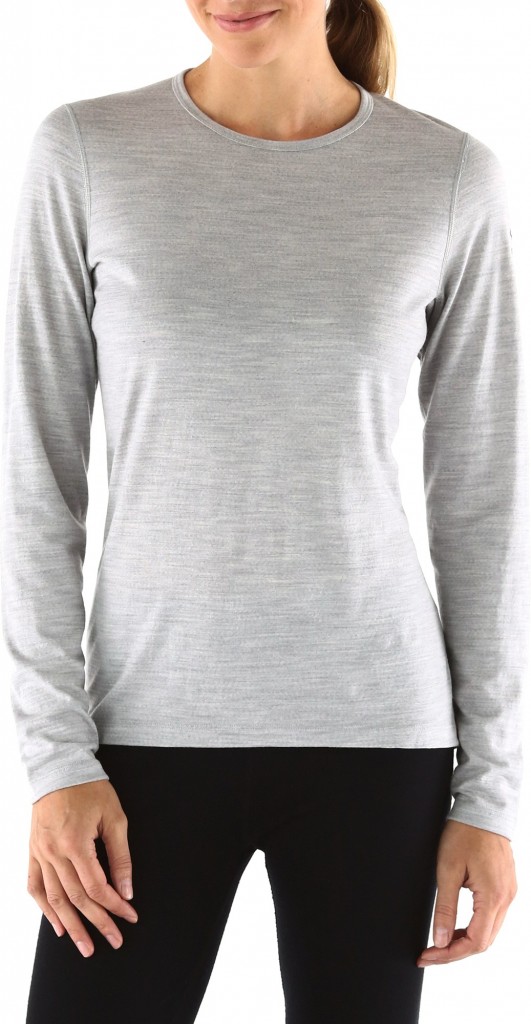 Even if it's summer, you should always be prepared for elements that aren't quite as hot and sunny. The temperature can drop drastically when you're hiking at high elevations, and a t-shirt and shorts will not always suffice. Plus, this article is about the best gear of 2015 – not just the best summer gear. So, for those hikes that aren't 80 degrees with cloudless skies, you should invest in an excellent base layer like the Icebreaker Oasis Crew Long Underwear Top.
The Icebreaker Oasis Crew Long Underwear Top is a comfortable, versatile top that can be worn as a base layer or as a shirt, protecting you in cozy fashion when the weather is not too hot. Using lightweight, extremely comfortable Merino wool, the Oasis Crew top is designed for both comfort and performance. Merino wool is naturally light, non-irritating, and anti-microbial, so both itching and body odor are non-issues.
This shirt also serves to reduce chafing, with seamless construction and no real spots of irritation. The Oasis Crew will keep you warm and comfortable when the temperature starts to drop, but offers excellent breathability when you start to sweat as well, making it an ideal choice for an under-layer or a primary layer. Learn more about the Icebreaker Oasis Crew Long Underwear Top here.
The North Face FuseForm Dot Matrix Jacket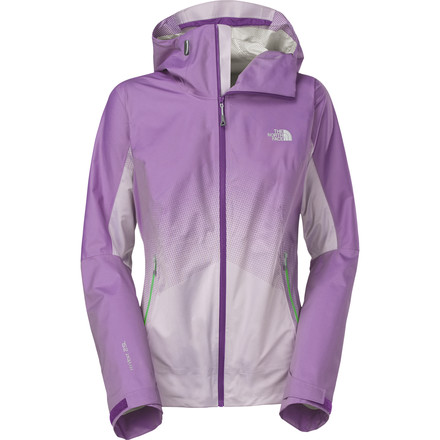 While a solid base layer can keep you warm when things get a little bit chilly, you also want the protection of a quality, lightweight jacket for when you need a little more protection. That is where something like the North Face FuseForm Dot Matrix Jacket comes in. This jacket weighs just over 10 ounces, and provides you the warmth you'll need in colder weather without taking up any appreciable space in your backpack.
The North Face FuseForm Dot Matrix Jacket is also designed specifically for women, and comes in several different female-centric colors. This jacket is warm and waterproof, making it an excellent choice for summer hikes when the rain begins to fall and cool things off. With minimal seams and stitching, the FuseForm Dot Matrix is designed to stay as lightweight as possible while shielding you from rain and wind, and it succeeds in a major way.
In addition to these great features, the North Face FuseForm Dot Matrix Jacket is incredibly breathable, with the North Face's signature HyVent Membrane and underarm zips that allow for airflow and moisture wicking.
All in all, the North Face FuseForm Dot Matrix Jacket is one of the best lightweight shells you can buy today. Check it out here!
AKU Ultra Light GTX Hiking Boot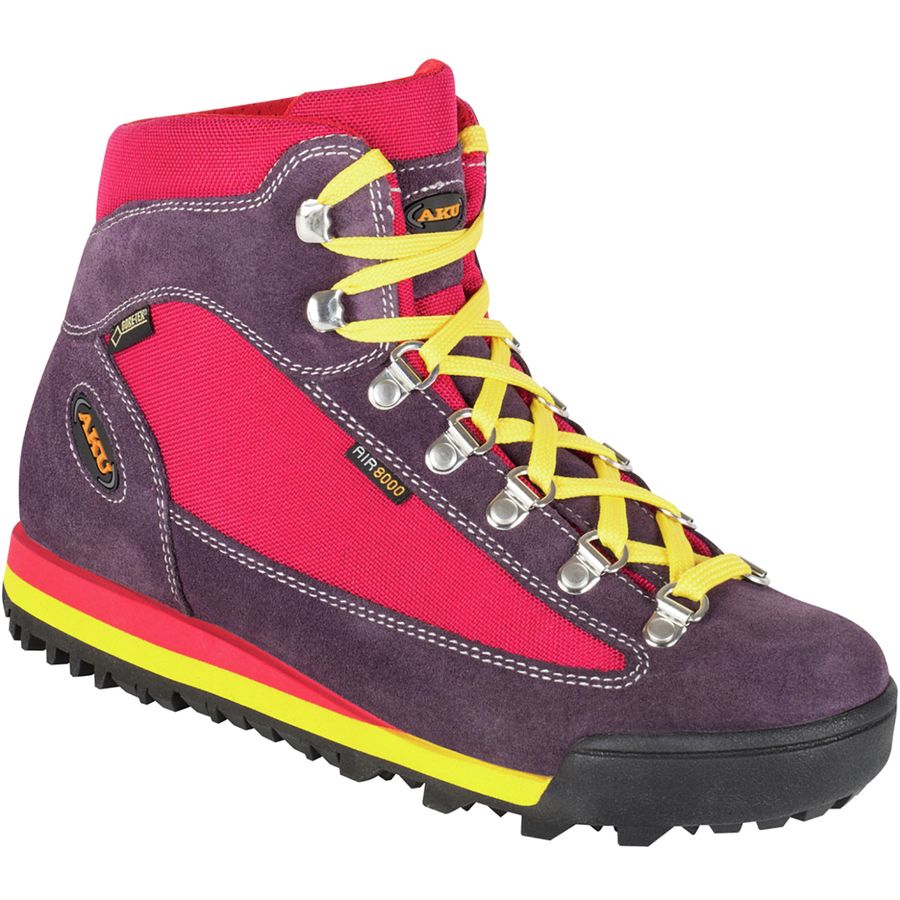 Another essential item for any hiker is (obviously) a quality pair of hiking boots. One of our favorite women's boots in 2015 is the AKU Ultra Light GTX Hiking Boot, which offers all of the performance that hikers of all abilities will possibly need. At just eight ounces and with durable Gore-Tex construction, these boots are made to last and keep your feet as comfortable and unburdened as possible.
The AKU Ultra Light GTX Hiking Boots feature uppers comprised of breathable mesh and durable suede, giving you comfort and support without having your feet overheating as you hike. The layered Gore-Tex membranes on these boots ensure that your feet stay dry, even if you find yourself hiking through mountain streams. Vibram soles and a dual-density midsole serve to give you excellent traction, while cushioning your feet against sharp rocks and other obstacles.
Finally, a custom-fit footbed allows the shoes to mold to your specific feet, giving you unparalleled comfort as you wear these boots, time after time. If you want one of the best hiking boots around, at a reasonable price, definitely learn more about the AKU Ultra Light GTX Hiking Boot here!