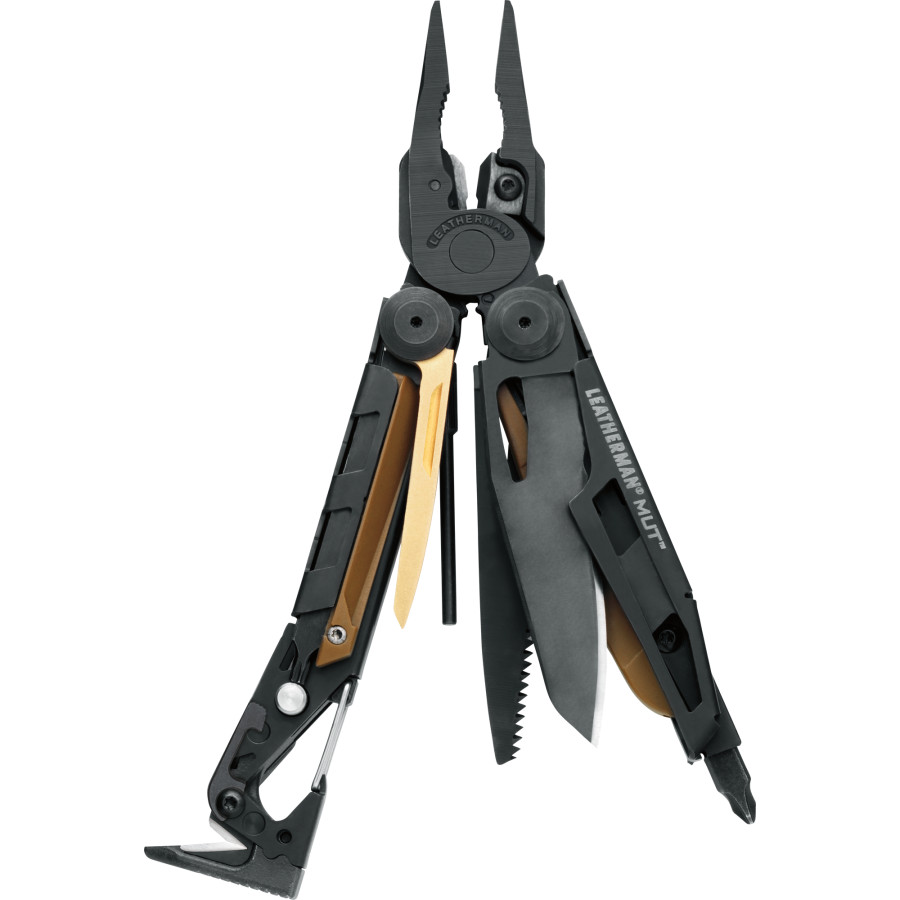 The Best Survival Knives and Multitools
Every experienced outdoorsman knows that a knife is a key piece of survival equipment should anything go wrong on a backpacking or camping trip. When preparing to head into the backcountry, a quality knife or multitool is every bit as important as shelter, food, and water.
The reasons you may need a knife in the outdoors are innumerable; a survival knife can help you with everything from cutting branches for fire to making a DIY shelter to having a method of defense against aggressive animals.
If you find yourself in a dangerous situation in the backcountry, a knife might be the difference between life and death.
When looking for a knife to bring with you in the outdoors, there are several important factors to consider. First, you need a knife with a quality blade that will not dull or break when dealing with more difficult materials. You need to make sure that your blade can stand up to anything the outdoors can throw at it. Secondly, you'll probably want a knife that can do more than just be a knife; that is, you want a survival knife or multitool that can provide extra features such as fire starters, paracords, and glass-breaking tips. You never know when you might need an extra assist. Lastly, you want to make sure that your knife is easy to access quickly, should you find yourself in a desperate situation.
You must consider all of these factors when choosing which knife is right for you on your outdoor adventures, but if you don't feel like doing all of the shopping and comparison on your own, don't worry, we've got you covered.
Here are five of our favorite survival knives and multitools!
Ultimate Survival Technologies ParaKnife Kit 4.0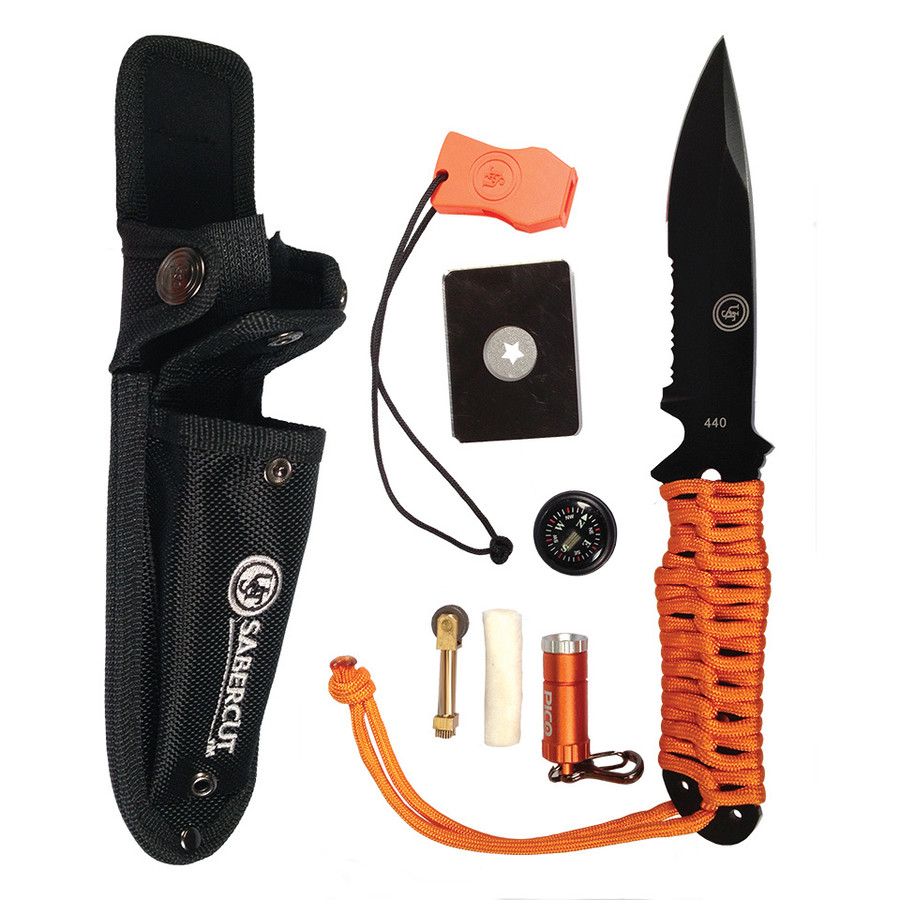 A great entry-level survival knife is the ParaKnife Kit 4.0 from Ultimate Survival Technologies, which provides you with a versatile, multi-use survival knife and several useful accessories, all for a price under $50.
The ParaKnife Kit 4.0 includes a paracord-wrapped, serrated blade, a compass, a fire starting kit, a whistle, a small LED light, and a signal mirror. All of these small tools can make an enormous difference in a desperate survival situation.
The ParaKnife 4.0 blade is sharp and durable, and will allow you to cut through pretty much everything you'd need to – as long as you don't plan on cutting down some Redwood trees. This quality blade, combined with a bevy of useful survival add-ons, is a great choice for any backpacker.
Learn more about the Ultimate Survival Technologies ParaKnife Kit 4.0 here.
Gerber Bear Grylls Ultimate Knife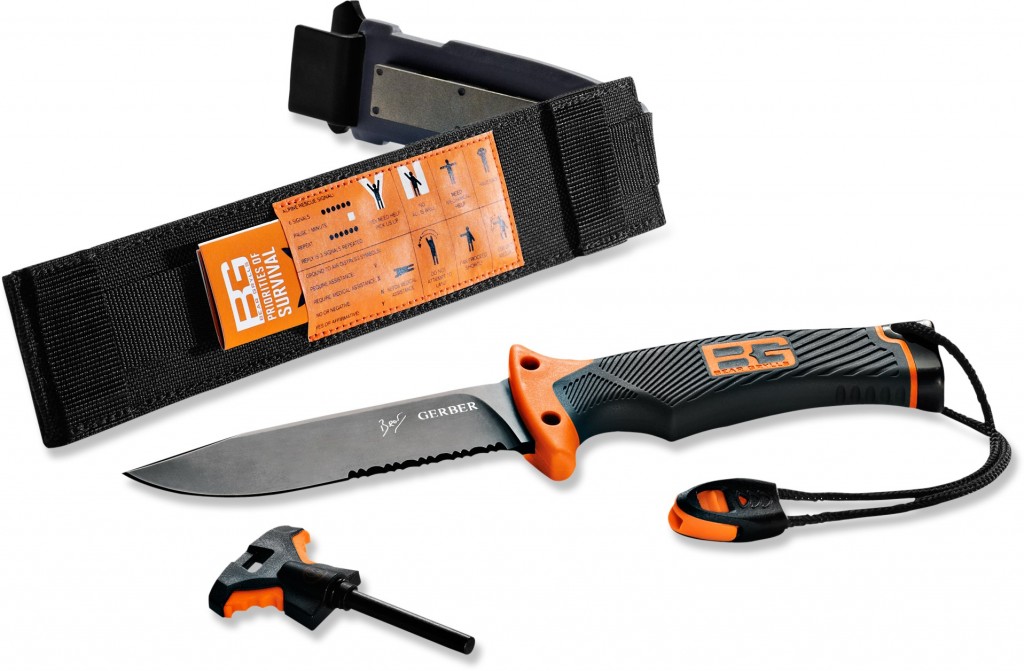 Another great survival knife kit for a relatively cheap price is the Gerber Bear Grylls Ultimate Knife set, which costs just $10 more than the ParaKnife 4.0 kit, with a price tag of just $59.95.
This knife, designed with the help of Man vs. Wild star Bear Grylls, features several innovations that you won't be able to find in other survival knives. The Bear Grylls Ultimate Knife uses a partially serrated blade that is made of high-carbon stainless steel, keeping it durable and sharp during extensive usage.
The knife also features a fire starter, a paracord, a whistle, and a diamond sharpener. The knife's sheath also provides valuable survival tools, as it comes adorned with land-to-air rescue instructions. This product also comes with a Priorities of Survival pocket guide written by Bear Grylls.
You can see further details about the Gerber Bear Grylls Ultimate Knife here.
Swiss Army Champ Knife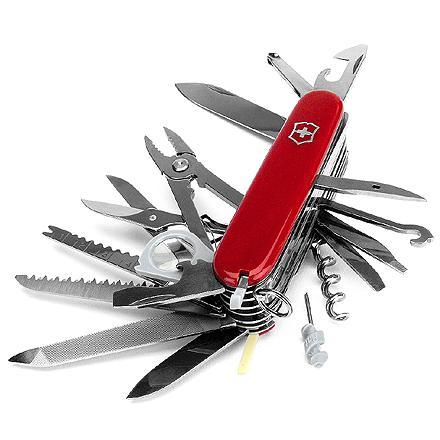 When you think of versatile, easy-to-use knives, it's more than likely that the first brand to come to mind is Swiss Army. The company has been making multi-use knives for centuries, and they have a well-deserved reputation for creating products that can make life easier in any number of situations.
The Champ Knife from Swiss Army is one of the company's finest high-end models. This pocketknife features an insane number of tools that could help you in almost any predicament you may find yourself in while in the backcountry.
Included in the Champ Knife is large blade, a small blade, a can opener, a bottle opener, a wire stripper, scissors, pliers with a wire cutter and wire crimper, a wood saw, a fish scaler with a hook disgorger, a ruler, a magnifying glass, a corkscrew, a metal saw with a metal file, a nail file and nail cleaner, a reamer with a sewing eye, a Phillips screwdriver, a fine screwdriver, a mini screwdriver, a hook, a wood chisel, a ballpoint pen, a straight pin, a toothpick, tweezers, and a key ring. That is a whole lot of tools that would come in handy in any number of situations.
Check out the Swiss Army Champ Knife here!
Leatherman Mut Multi-Tool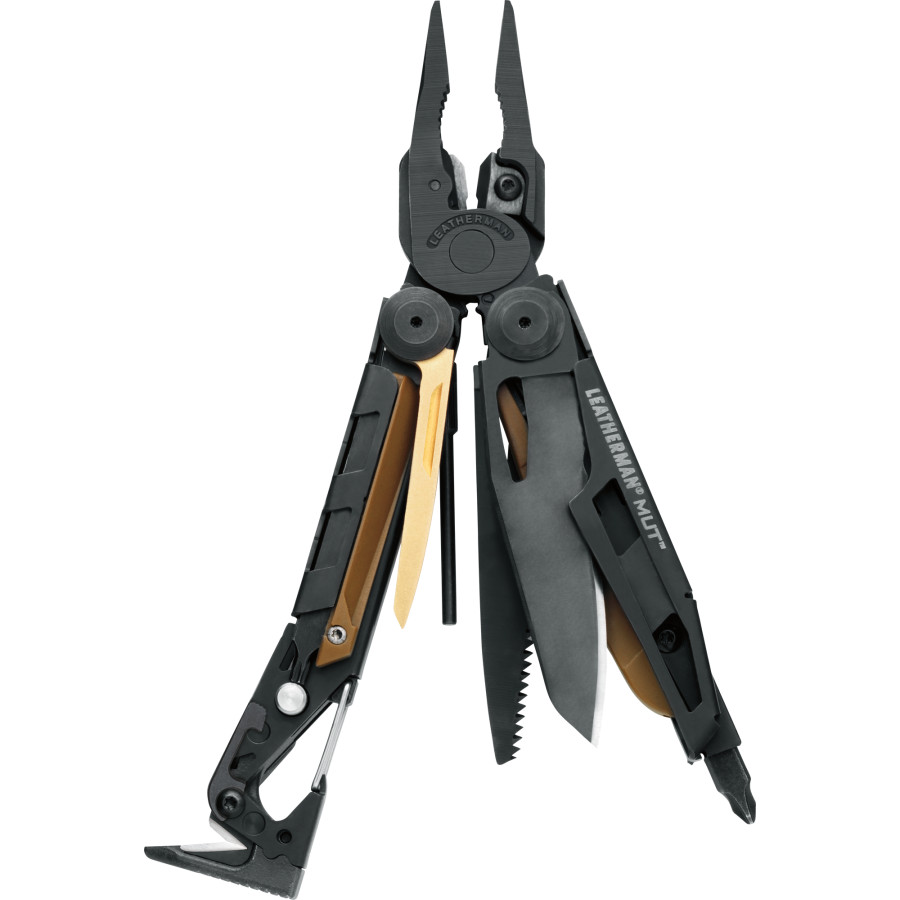 The Leatherman Mut Multi-Tool is one of the best multitools that money can buy, and comes from one of the finest knife manufacturers in Leatherman.
This impressive multitool will have you equipped to deal with almost anything the outdoors can throw at you. Designed for everyone from outdoor enthusiasts to military personnel, the Mut Multi-Tool is built for extreme survival situations.
The Mut Multi-Tool features pliers, several heavy duty blades, screwdrivers, a wrench, and 16 different features in total, all of which can be operated using one hand. While the Swiss Army Champ Knife has more uses, the Mut is a much more serious survival tool, with much more extreme blades and durability.
If you want to get your own Mut Multi-Tool, learn more about it here.
Benchmade 915 Triage SBK-ORG Knife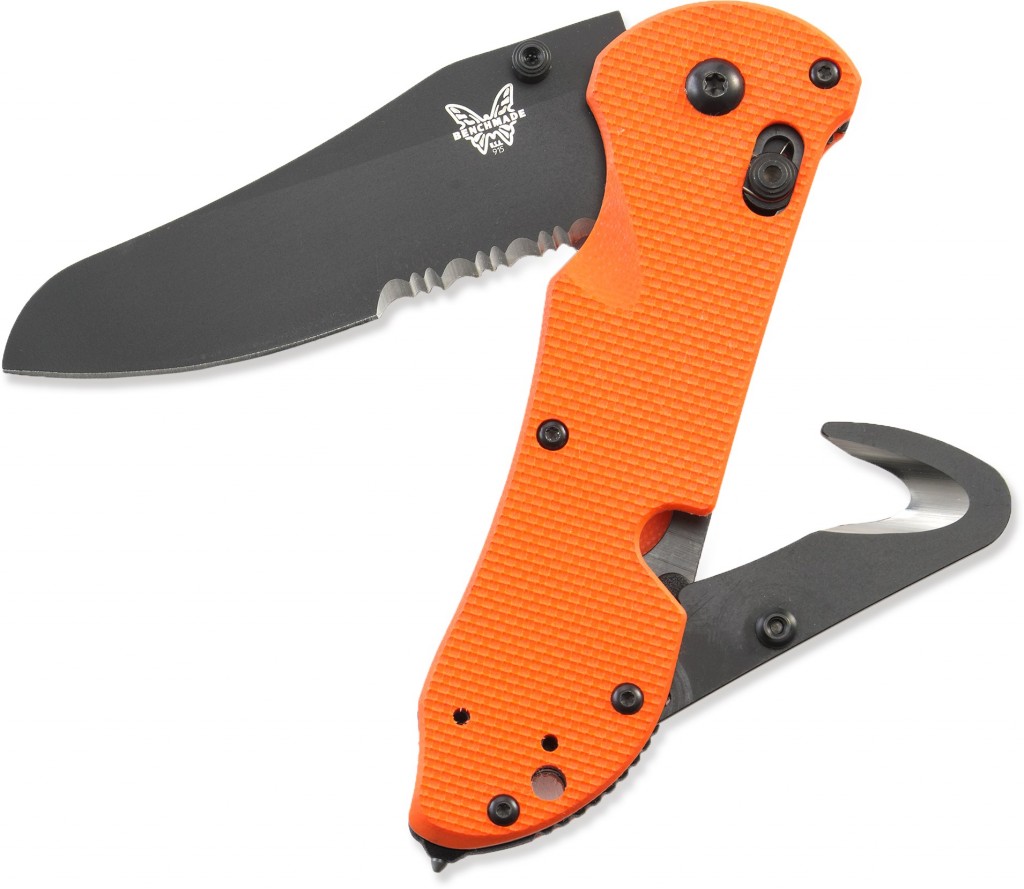 The Benchmade 915 Triage SBK-ORG Knife may not provide quite as many different tools and features as some multitools out there, but it is, without a doubt, one of the most durable and powerful knives you can bring into the outdoors.
The Benchmade 915 Triage SBK-ORG Knife features a 57-59HRC steel sheepsfoot blade, which is highly resistant to corrosion and takes a lot of punishment before dulling. The blade also features Benchmade's signature AXIS locking mechanism, ensuring the knife doesn't have any give no matter what task you're putting it through.
This knife also features a safety cutter, a glass breaker, and a hook, allowing you to be prepared for a myriad of situations you may find yourself in outdoors.
If you're looking for a tough, durable knife that is ready for the most extreme outdoor situations, check out the Benchmade 915 Triage SBK-ORG Knife here!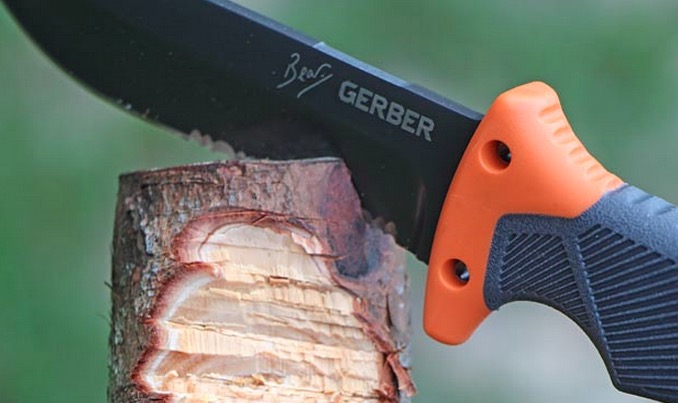 When planning your next backpacking or camping trip, you should be prepared for anything the wilderness can throw your way by having a quality knife.
These knives and multitools can mean the difference between life and death in certain situations, but even if you never find yourself in such dire straits (and hopefully you never do), having a versatile and durable knife will make your life that much easier.
All of the knives and multitools listed here will be of great value to everyone from casual campers to hardcore survivalists. Check them out now!