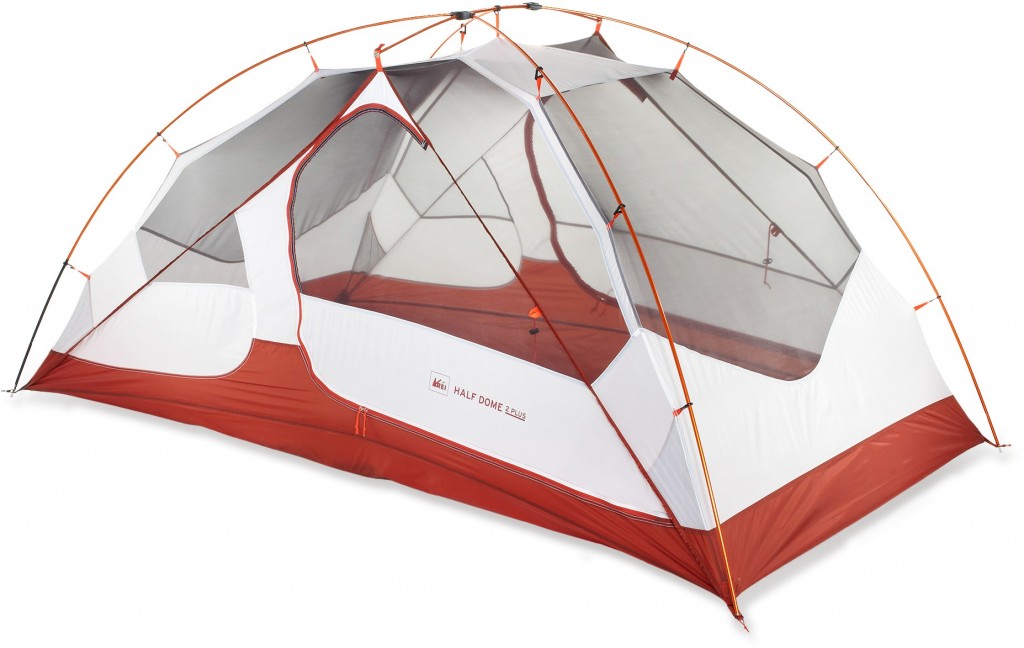 REI is one of the premier outdoor manufacturers on the planet, and make most of their products specifically for backpackers and campers. The company's quality products are also usually much more affordable than some of the fancy, name-brand competitors.
REI sells many other brands in their inventory, but they also produce their own products, which are generally cheaper than designer brands, while still rating amongst the best backpacking products on the market.
Best REI Backpacking Tents
When looking to buy your next backpacking tent, I'd definitely suggest checking out REI's extensive selection of excellent tents. They have tents that can serve all of your needs, whether you're a solo backpacker, or like to bring some friends or family along.
Four of my favorites are detailed below. Now is the time to check these tents out, as for a limited time, REI is also offering FREE shipping on all orders over $50. Get while the getting is good!
REI Passage 2 Tent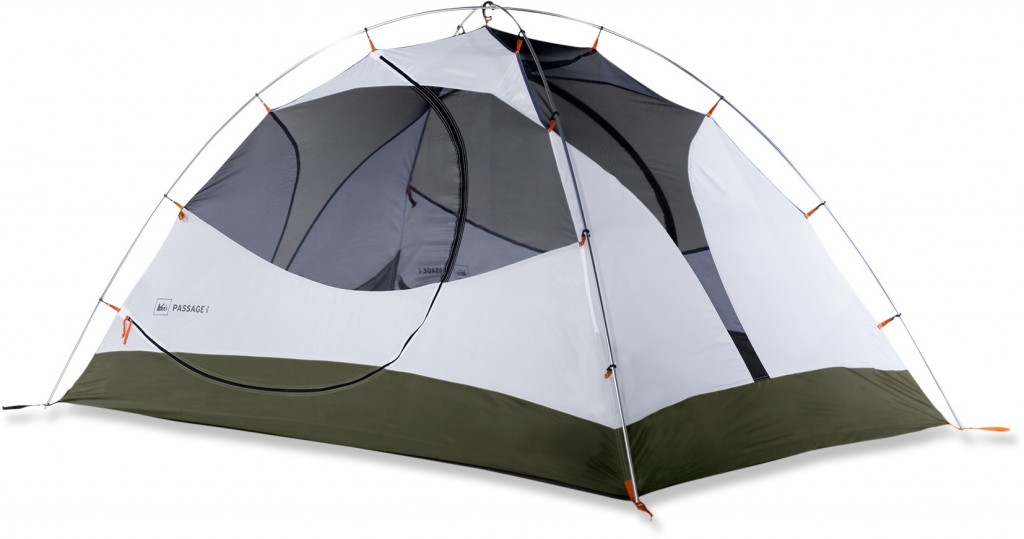 If you're looking for a fantastic, 2-person backpacking tent for a very reasonable price, you need to look no further than REI's Passage 2 Tent.
For just $160, this tent provides everything you'd need in a shelter for your next backpacking trip. With a lightweight design, the Passage 2 Tent packs down easily and weighs under five pounds, keeping your pack as light as possible.
The Passage 2 Tent is also incredibly easy to set up, with a very straightforward process used to pitch it. The tent also protects very well against water and wind, although it's probably not your best bet in snow and freezing temperatures.
If you need a 3-season tent that accommodates 2 people, the REI Passage 2 can be yours for just $160, and is a purchase you will definitely not regret!
Specs:
Price – $159.00
Capacity – 2 person
Seasons – 3
Floor Area – 33.75 square feet
Minimum Trail Weight – 4 lbs, 14 oz
REI Half Dome 2 Plus Tent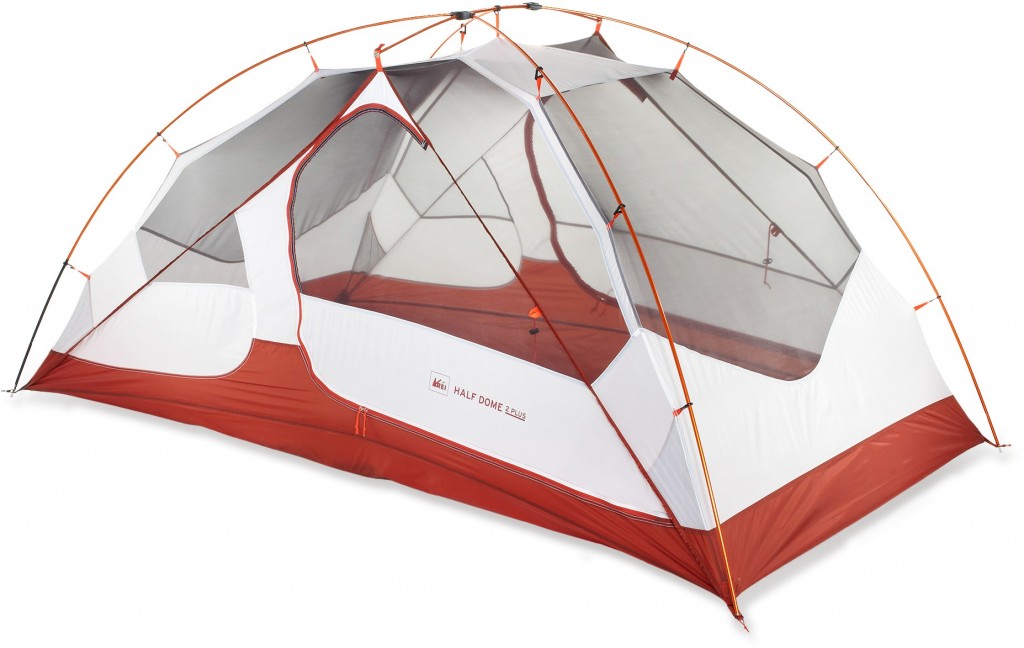 Another one of REI's most popular and well known tents is the Half Dome 2 Plus Tent. The "Plus" model here offers more space than the standard Half Dome 2, which has been one of REI's bestsellers for several years running.
The Half Dome 2 Plus also comfortably accommodates 2 people, and is intended for three-season use as well, making it a great option for every climate except bitter cold and snow.
The 38.1 square feet of interior space offered by the Half Dome 2 Plus also makes it more spacious than the Passage 2 Tent, and it has a higher ceiling height as well. This means that the weight is a little more here, but at just over five pounds, the Half Dome 2 Plus is still a pretty lightweight option for an affordable tent.
REI's Half Dome 2 Plus is currently discounted 26% online. Check it out now!
Specs:
Price – $159.93 (26% OFF!)
Capacity – 2 person
Seasons – 3
Floor Area – 38.10 square feet
Minimum Trail Weight – 5 lbs, 12 oz
REI Arete ASL 2 Tent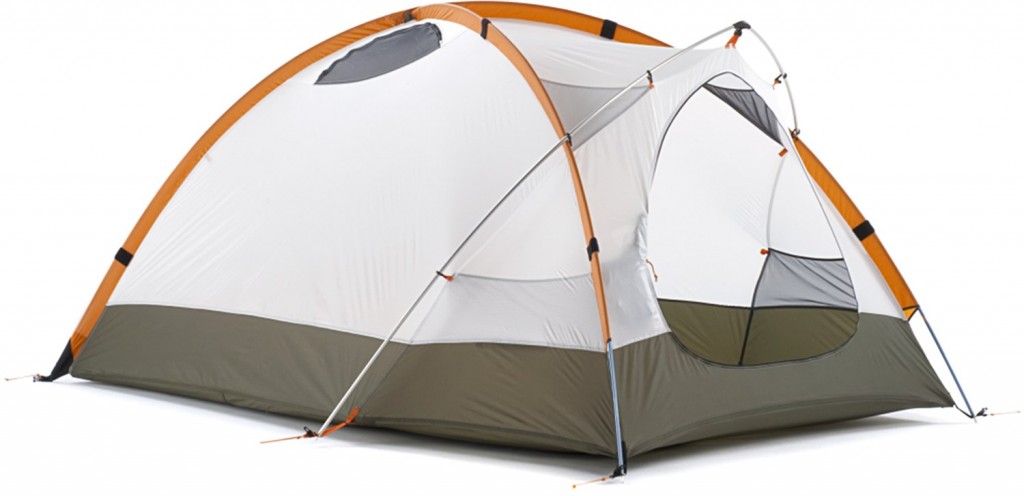 If you need a 4-season tent for all of your winter backpacking needs as well, you should definitely check out the REI Arete ASL 2 Tent.
This tent is designed to withstand all of the elements that Mother Nature can throw at you – from sunshine to rain to heavy snowfall and wind. For a tent this durable, the $359 price point is an incredible bargain.
The Arete ASL 2 Tent is able to beat all the elements while still maintaining a lightweight design, packing down to just a hair over five pounds. Combine this tend with a solid sleeping bag or quilt and you will be able to stay warm through the coldest nights.
If you plan on using it in warmer seasons, the Arete ASL 2 will do its job too, as it has a high quality ventilation system to keep most air out, and keep you cool.
Learn more about the Arete ASL 2 Tent from REI here!
Specs:
Price – $359.00
Capacity – 2 person
Seasons – 4
Floor Area – 32.5 square feet
Minimum Trail Weight – 5 lbs, 5 oz
REI Half Dome 4 Tent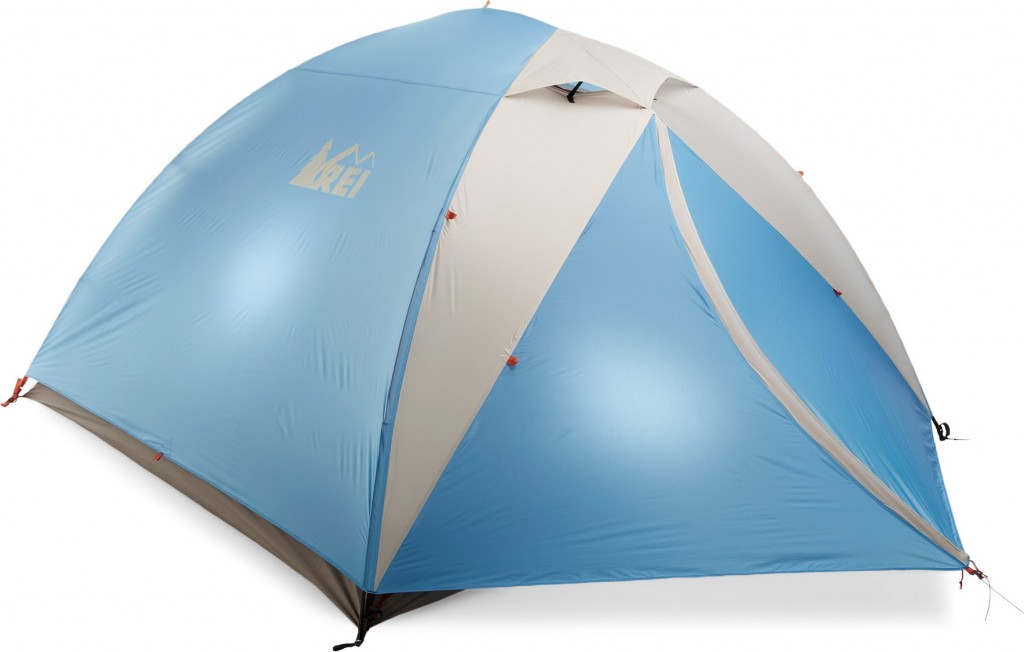 If you tend to go backpacking in larger groups, whether with friends or family, then the REI Half Dome 4 Tent is a great choice to accommodate you and three others.
A sturdy, three season tent, the Half Dome 4 provides ample room for your group to move about and not feel cramped. With over 55 square feet of floor space and a height of 4 feet, you shouldn't feel too claustrophobic in the Half Dome 4.
While a 4-person tent is obviously a little heavier than a 2-person tent, the Half Dome 4 does its best to stay light, weighing just under 7 pounds.
If you need a quality, affordable tent that can afford 4 people, check out the Half Dome 4 here!
Specs:
Price – $299.00
Capacity – 4 person
Seasons – 3
Floor Area – 56.1 square feet
Minimum Trail Weight – 6 lbs, 12 oz
Now that you've seen some of the best that REI has to offer, you should head over to their website and take advantage of the great deals they are currently running!
REI is one of the best outdoor retailers and manufacturers around today, and they offer many of their excellent products at prices that are a downright bargain.
So, figure out what type of tent best suits your backpacking needs, and see if REI can help improve your outdoor experiences, and make your wallet feel just a little bit heavier. I have a feeling they will!