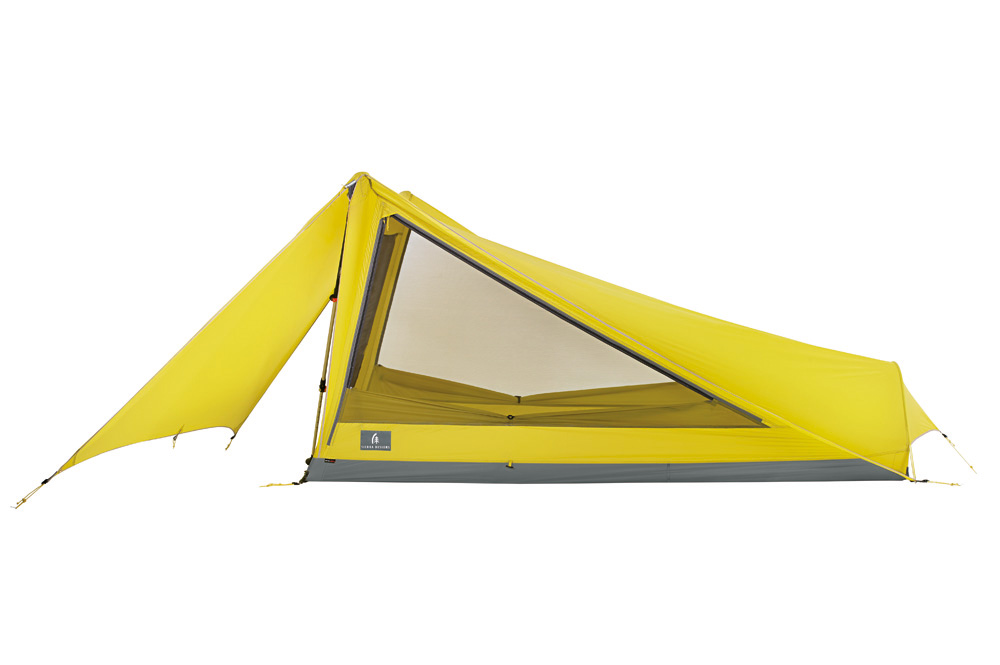 I've been writing a lot about backpacking tents lately, and while I've already covered some of the more affordable options out there, sometimes a product comes along that simply justifies a higher cost because of its quality.
The Sierra Designs Tensegrity 1 Elite is one such product. This tent is a legitimate game-changer in the world of ultralight backpacking, and you've got to check it out.
Sierra Designs Tensegrity 1 Elite
For decades, Sierra Designs has been at the forefront of innovation when it comes to ultralight backpacking. The company has been making quality backpacking tents since 1940, when their Pup tent was the industry standard.
However, Sierra Designs has been constantly improving their products over the years, and the Tensegrity 1 Elite represents the pinnacle of their current innovation. While most tents form a triangle of sorts, with the floor offering more space than the roof, Sierra Designs have turned that model upside down – literally – for the Tensegrity 1 Elite.
This tent is the first and only backpacking tent to get wider towards its peak, giving you unprecedented head and shoulder space – which if you're backpacking by yourself is a very important thing.

The Tensegrity 1 Elite also makes the most out of their "ultralight" claims, as this tent is essentially featherweight. The one-person model of the Tensegrity 1 Elite weighs only 1 lb, 11 oz, while the two-person model adds just a little more weight at 2 lbs, 3 oz. No matter which on suits your needs, this tent will hardly be a serious burden to bear on the trails.
The Tensegrity 1 Elite, which won several awards including Best in Show at last year's Outdoor Retailer Trade Show, is also incredibly adjustable, and can be used in upright and "open pitch" configurations, whichever you prefer.
These tents aren't ideal for camping with large groups – they are specifically designed with lightweight backpacking enthusiasts in mind. And accordingly, they are just about perfect for a backpacker's needs.
You can learn more about this incredible, lightweight, spacious tent at Sierra Designs!
Where to Buy
Help support Glacier National Park Travel Guide by purchasing the Sierra Designs Tensegrity 1 Elite through one of our partners: