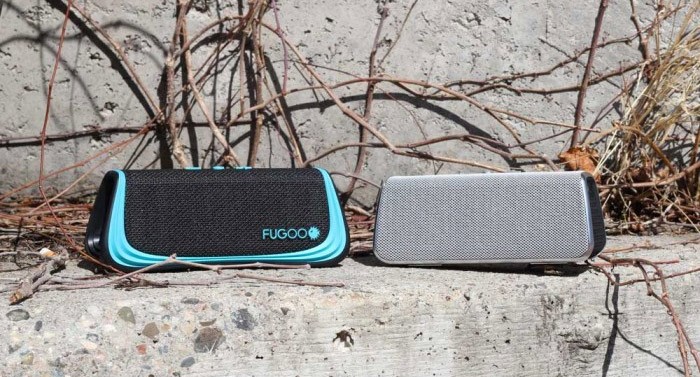 The Indestructible Fugoo Bluetooth Speaker
On camping trips, it's great to kick back and unwind around the campfire at the end of the day while listening to some tunes. Even when you're miles away from the bustling world of high-tech society, sometimes it is nice to have music in the backcountry.
However, most speakers are not ideally equipped to deal with the beating that the great outdoors can put on them. The lifetime of speakers starts to look a lot shorter when they get covered in dirt, exposed to water, smacked into rocks, and so forth. Fortunately, the Fugoo Bluetooth Speaker
 is here to shatter your expectations on what a truly durable speaker should be.
This bluetooth speaker can withstand damn near anything you could ever subject it to, and it will keep on playing as if nothing happened. The Fugoo Tough speaker has been subjected to a battery of insane tests to prove its durability, including being submerged in water, run over with a car, dropped from a 30-foot bridge, and more. And guess what? The speaker was never any worse for wear.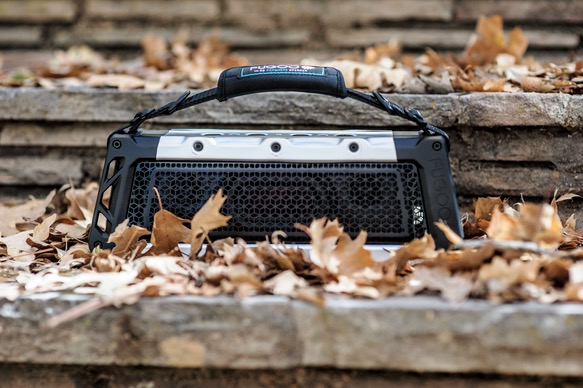 The Fugoo's insane durability is enhanced when in its "Tough" case – one of three case options which can be swapped in and out. The other two, the "Style" and "Sport" cases, don't provide the same level of protection, but can suit different needs. The Style version is best-suited to playing music indoors or in non-extreme settings, while the Sport still gives the Fugoo completely waterproof protection. However, the Tough case is essentially impenetrable armor that will withstand hurricanes, meteor strikes, and even the zombie apocalypse.
In addition to being waterproof, shockproof, and nuclear war-proof, the Fugoo offers several other great features that even further set it apart from every other bluetooth speaker out there. The Fugoo boasts an insane 40 hour battery life, making it a great companion for week-long trips. The Fugoo won't die, in terms of battery life or from anything else, without some extreme circumstances. Period.
You can also use the Fugoo as a speakerphone, and you can control it through Siri. The six small speakers inside the Fugoo give in 360-degree, crystal-clear sound quality, that will never disappoint, whether in the outdoors or in your kitchen.
All told, if you're looking for an ultra-durable speaker that can survive anything, the Fugoo is the best of the best. You can bring the Fugoo along on all your outdoor adventures for years to come.
You can buy the Fugoo on Amazon here
! Nothing can stop the music.