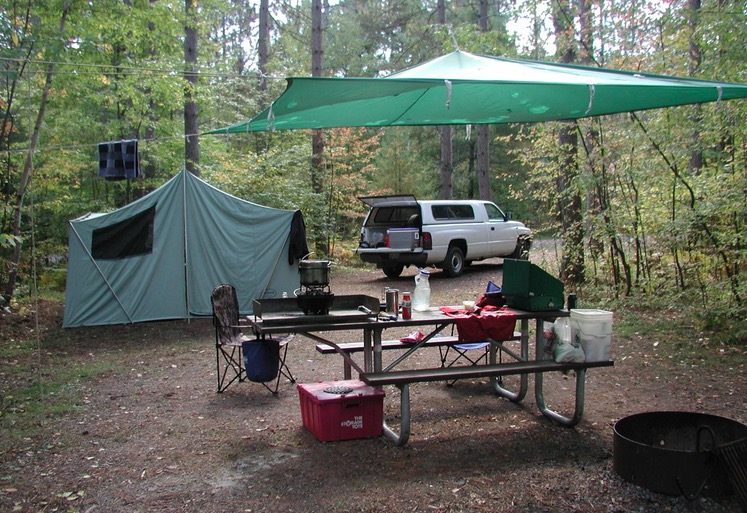 Car Camping Essentials
At Glacier National Park Travel Guide, we usually focus on gear that is perfect for ultralight backpackers and hard-charging hikers. However, not everyone is quite as adventurous and equipped for arduous outdoor activity, and that's fine! With summer upon us, it's high time that we mention that car camping can also be one of the most enjoyable outdoor activities around.
If you want to go camping with your family in a way that's a little more convenient and comfortable, car camping is a great choice. Instead of obsessing over the weight of your gear and how well-equipped you are to deal with a wide variety of elements, when car camping, you can rest easy that every extra you may need is safely stowed in your vehicle.
Car camping is an ideal choice for families, and for those of us who want a nice, relaxing camping trip without having to worry about all the potentialities that the outdoors can throw at us. However, even when car camping, there are right and wrong items to bring.
Don't sweat about what to bring car camping – we've got you covered. Here are some of our favorite car camping essentials for 2015.
Tentsile Stingray Tent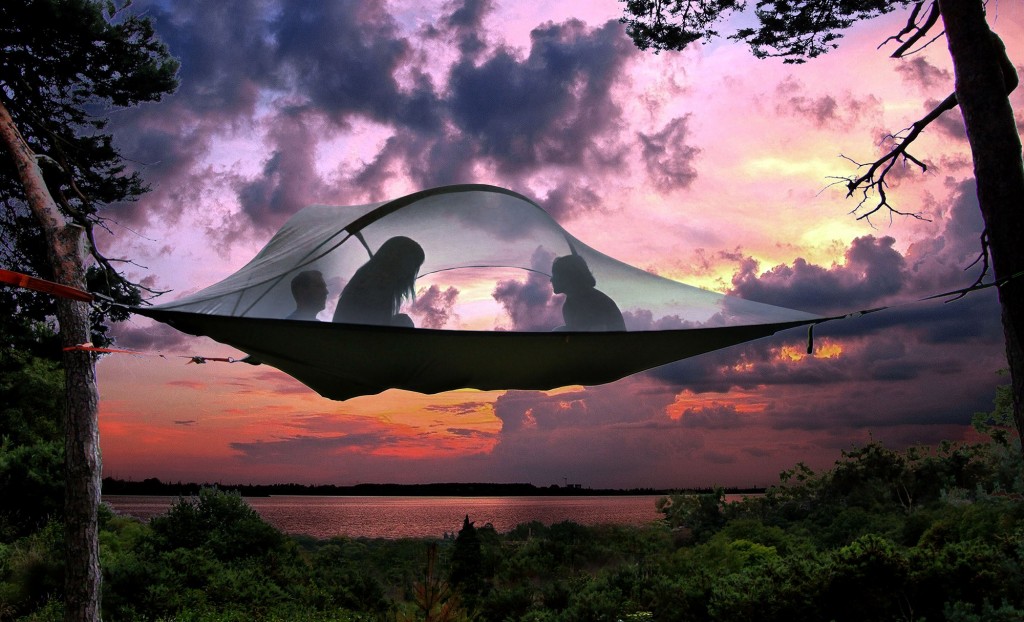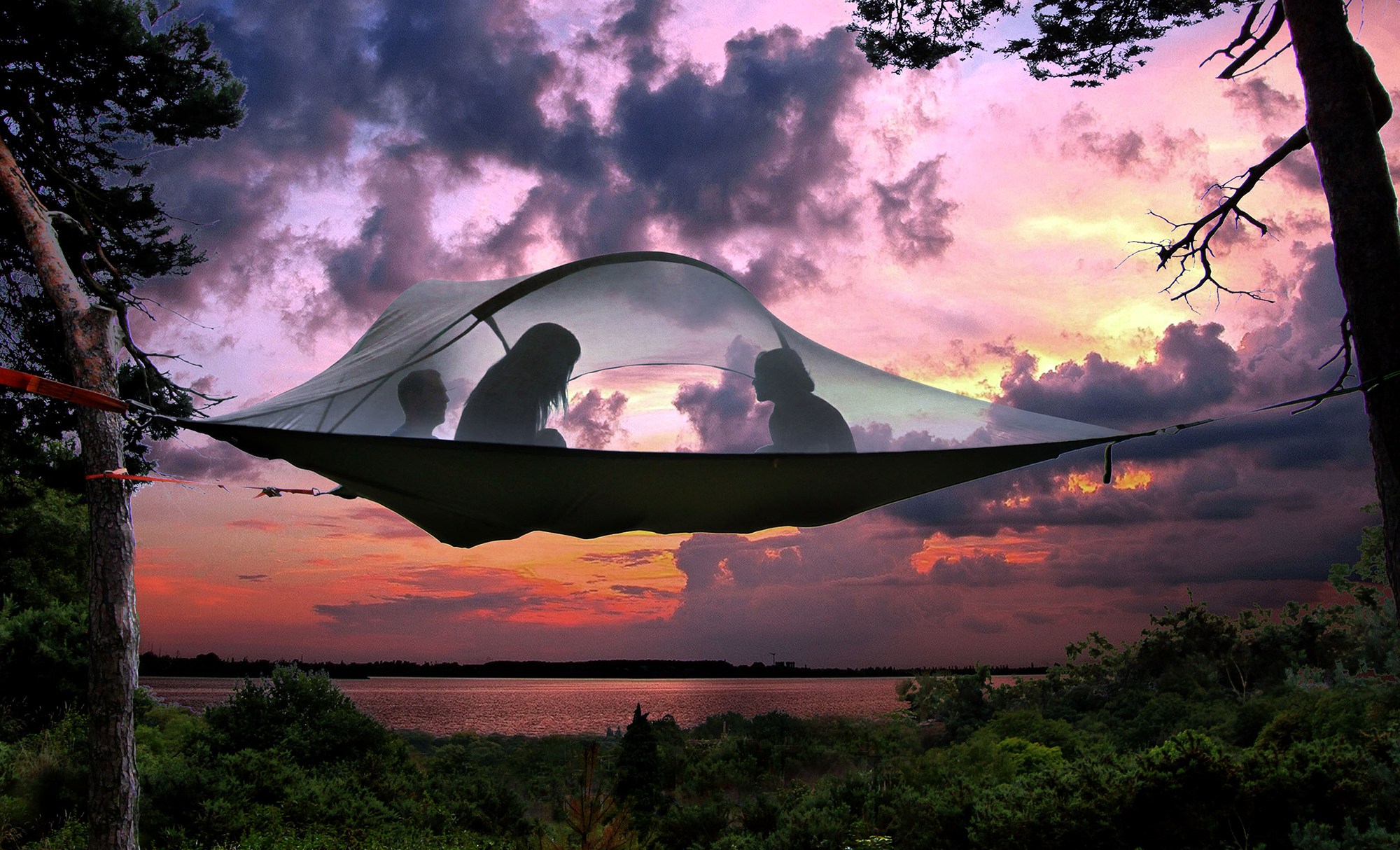 We recently featured Tentsile's awesome line of tents in an article, and since that time, we have only fallen more in love with these awesome, unique tent/hammock hybrids. The Tentsile Stingray Tent is one product that is guaranteed to make car camping way more fun than ever before, as you can leave your car and leave the ground for a truly incomparable experience in the trees.
Perfect for a weekend getaway of relaxation, the Tentsile Stingray is a 3-person tent/hammock combo that will allow you to lounge in the trees, whether you're just hanging out and taking in the view or sleeping under the stars. This tent is incredibly comfortable with its unique design, and if you plan on taking the kids along on a car camping trip, there is no product that will excite them quite as much as this awesome treetop refuge.
Of course, as we detailed in our other article on Tentsile, you can also purchase several Tentsile products to build your own interconnected treetop community, so these tents are excellent for larger families as well.
Check out the Tentsile Stingray here for a car camping experience unlike anything else.
Fugoo Tough Speaker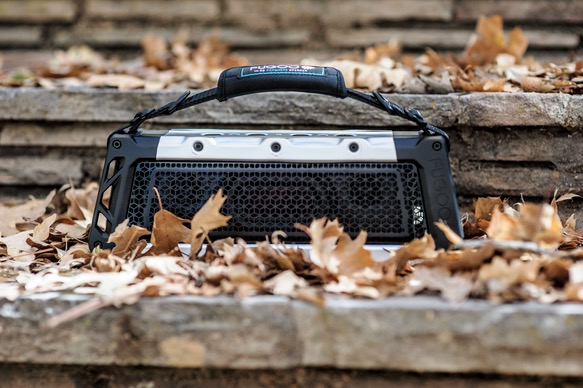 The Fugoo Tough Speaker is another awesome product which we have written about at length, and still love just as much as we did when we first discussed it.
When partaking in some laid back car camping, some quality tunes are a must. When you're relaxing around the campfire and taking in the scenery, music can make everything just a little bit more soothing and beautiful. And the Fugoo Tough Speaker is the one speaker we would recommend for outdoor usage above all others.
This insanely durable, weatherproof speaker is ideal for outdoor usage, as it essentially takes an act of God for the Fugoo to stop working. This speaker can withstand water, shock, and so much more, while continuing to play your favorite songs via Bluetooth connectivity.
With a 40-hour battery life and excellent, 360-degree sound, the Fugoo will keep your music blaring all weekend long, come rain or shine, impact or submersion. The Fugoo never quits on you no matter what – remember, this speaker has survived stress tests that include 30-foot drops and getting runover with a car.
If you want the ultimate speaker for car camping, check out the Fugoo Tough here!
Zippo 4-in-1 Woodsman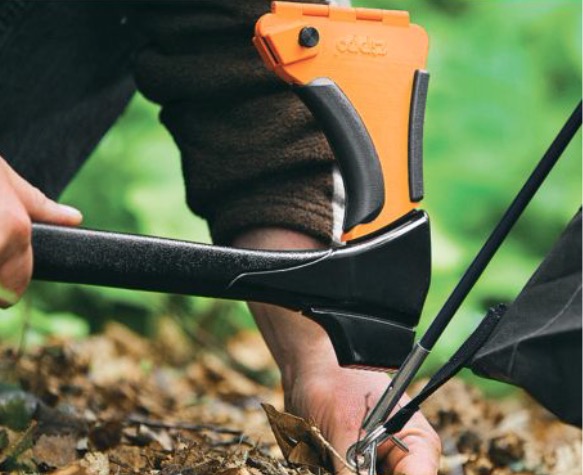 Just because you're car camping does not mean that you shouldn't be prepared for a little bit of roughing it. No matter how mild your camping trip may be, there is always a possibility that you'll need to take on a few outdoorsy tasks.
Instead of loading your car up with a bunch of tools and supplies, though, you can just bring along the Zippo 4-in-1 Woodsman, which has enough versatility to solve the majority of problems you might encounter in the wilderness.
This tool features a hammer, hatchet, tent-stake puller, and saw all in one convenient package. With the Zippo 4-in-1 Woodsman, you can hammer tent stakes and remove them, saw some firewood for your camp, cut down trees, fend off aggressive animals, and much more.
You may not need the Zippo 4-in-1 Woodsman on all of your car camping excursions, but when situations arise in which you do, you'll be very glad to have it. You can learn more about the Zippo 4-in-1 Woodsman here.
Primus Camping FireHole 100 Stove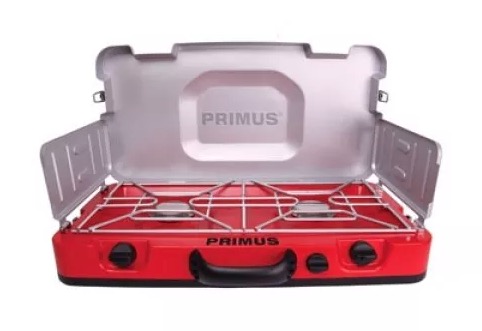 When partaking in some casual car camping, you'll definitely want to get your grub on in style. One of the best choices for easy cooking in the outdoors is the Primus Camping FireHole 100 Stove. With 24,000-BTU burners and a reliable, twist-click piezo igniter, the Primus Camping FireHole 100 Stove will be a favorite of yours for years to come.
The FireHole 100 is not the ultralight cooking system that you would want for long treks and lightweight hiking, however, it is perfect for every car camper and casual weekend excursion. This stove is compact and portable, and utilizes a built-in fuel line and regulator so that you can cut down on superfluous pieces and never lose any key parts.
The Primus Camping FireHole 100 Stove weighs 13 pounds and features a convenient carrying handle when packed down, so it is certainly not a cumbersome piece of equipment, even if it is not intended for ultralight backpacking.
For a great family camping stove that can prepare food for up to 10 people, you should look no further than the Primus Camping FireHole 100 Stove. You can check it out here!
Disc-O-Bed Kid-O-Bunk Bed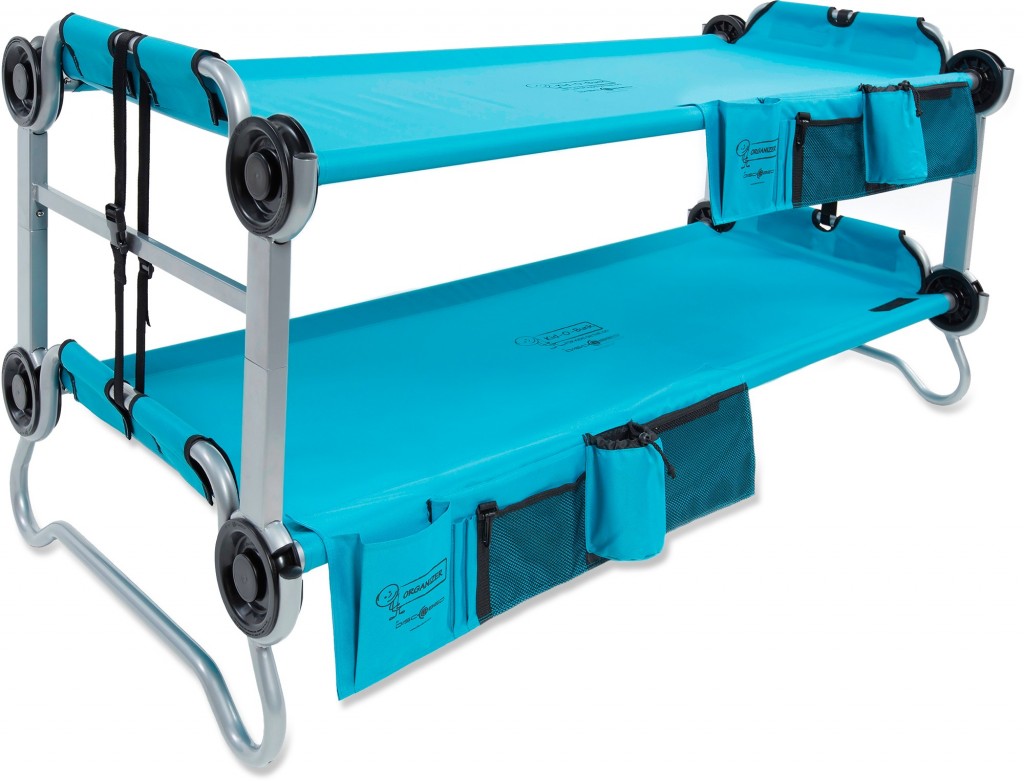 If you're bringing the whole family car camping, you have to take steps to ensure that your kids are having as great of a time in the outdoors as you are, which can be a very difficult task. If your children aren't comfortable and entertained, you could be in for a long weekend that will end up being far from the relaxing getaway that you'd planned.
So, why not make your kids feel a little bit more at home in the outdoors and check out the Disc-O-Bed Kid-O-Bunk Bed? This portable bunk bed will give your kids something closer to real beds in the backcountry, keeping them more comfortable and content than they would be sleeping in a tent with mom and dad.
The Kid-O-Bunk Bed features two cots which can each support up to 200 pounds, and even room for extra gear and organization. The beds require no additional tools to set up, and can easily be set up by one person in an extremely expedient manner.
The polyester sleeping surfaces are designed to contour to your body, providing unmatched comfort out in the wilderness. Your kids will be much better rested and happier with their entire camping experience with the Disc-O-Bed Kid-O-Bunk Bed. Learn more here!