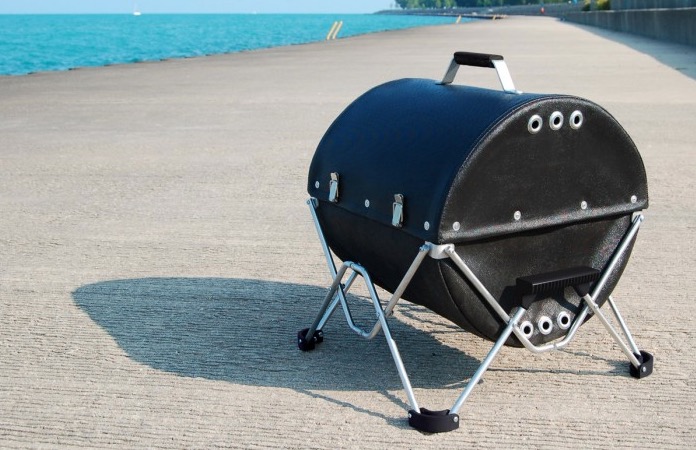 The GoBQ Fabric Grill
Grilling is something that is usually not a very portable activity. While you can bring miniature camping grills along for relaxing camping trips, most decent grills are heavy, cumbersome, and make doing anything other than just hanging around your campsite kind of a drag.
Well, good news grill enthusiasts – thanks to the new GoBQ Fabric Grill, grilling will become an easy, lightweight option for all backpackers, campers, and people who just want to grill whenever they damn well please.
The GoBQ is what it sounds like – a fabric, charcoal grill. Weighing only 8 pounds, the GoBQ is also collapsible and folds down into what is essentially it's own carrying bag, making it a perfect grill to bring literally anywhere.
While 8 pounds isn't incredibly light for those of you who want to save as much weight as possible – we certainly don't recommend bringing this grill on an intense mountaineering trip – the GoBQ is definitely much lighter than every other grilling option you can find anywhere.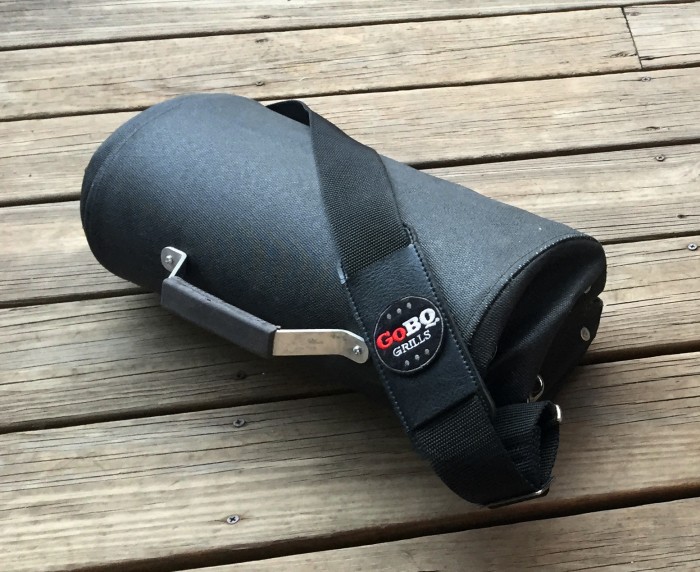 The GoBQ may be lightweight and collapses into almost nothing, but that doesn't stop it from being a fully-functional barbecue grill. All you need is some charcoal and a match, and you're good to go. Welcome to the new world of portable grilling!
In addition to silicon-coated, fiberglass body of the grill, the GoBQ is comprised of a fabric frame, a nickel-plated metal grate, and a charcoal basket, all of which fold up conveniently into the carrying case seen in the picture above. All of these parts together make up the incredibly lightweight, 8-pound package that you can take on your next adventure.
The GoBQ isn't widely available quite yet, as the crowdfunded project just reached its fundraising goals, but the future of outdoor grilling will probably be a reality by the end of the year. In the meantime, just look at the GoBQ and salivate over the potential of making some burgers, dogs, steaks, and much more wherever you please. Soon enough, you will be able to bring the GoBQ with you everywhere – fro parking lot tailgates to multi-day camping trips.
To learn more about the GoBQ Fabric Grill, check out their IndieGoGo page here!