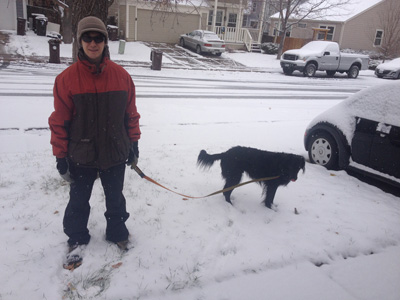 In my never-ending quest to find the perfect winter outerwear, I've come across some truly awesome gear, but the GoLite Wind River Softshell Pants may just be my new favorite.
No, I take that back. They definitely are a new favorite.
GoLite sent me these pants a few months ago to give a review of. Unfortunately, due to epically low snowfall and warm weather, I wasn't able to fully test them until recently.
There might not have been a whole lot of snow this year, but whenever the flakes do fall, I like to get outside and roam around in it. And ever since I started wearing these GoLite softshell pants, I've been warmer, more comfortable, and freer to move than I ever have before. If you're on the same quest as I am, you have got to check these out.
They are breathable, incredibly warm and super cozy: If you're looking for new softshell pants this winter for snowshoeing, skiing, or snowboarding, I can't recommend the Wind River enough.
RELATED: Stio Men's Crester Pants Review
The Design & Features of the GoLite Wind River Softshell Pants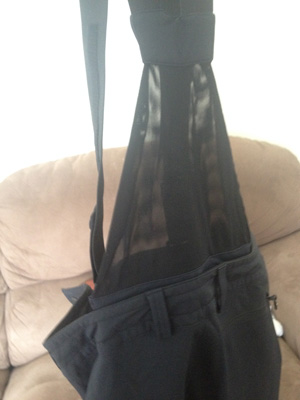 The GoLite Wind River Softshell model is designed to bring you absolutely everything you need in a pair of snow pants.
With 93% nylon and 7% spandex and a construction that's better suited to the lower half of the human body than I've seen in a long time, these pants offer a range of motion that is, in my opinion, pretty unrivaled in the market today.
They feature suspenders, which, for my money, are far more comfortable to wear than a belt.
But if you don't like how they feel or if you gain a bit of wait over the holidays and they don't fit right anymore, don't you worry, because they're also 100% removable.
The knees are articulated, there are belt loops available for those non-suspender days, they fight the intruding cold or wet with ankle gaiters (with 16″ ankle zips), and they're crafted from a wind-resistant material that keeps the chill from creeping under your clothes.
Basically, with the GoLite Wind River Softshell Pants, there's just nothing more you can ask for.
Testing Conditions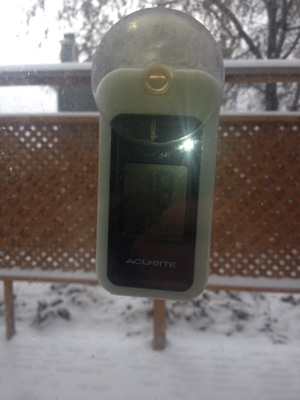 Snow has been sparse in the Colorado front range this winter. The only real good testing period was a cold spell of -10 to 20 degree weather a few weeks back.
Above is a tough to read photograph of an outdoor thermometer. It shows the low being -18 and current temps as 18 degrees. I tested the Wind River pants thoroughly during this time period.
What Separates the Wind River Pants from the Pack
If you exclude the articulated knees, unparalleled range of motion, effective ankle gaiters, and blanket coziness awesomeness of these pants, there is still one element that greatly separates the Wind River pants from the competition: Their suspenders.
Effective suspenders on a pair of softshell winter pants are necessary if you're skiing or snowboarding. The last thing you want to do is have to constantly adjust your suspenders, reattach them because the velcro is low quality etc.
And I was blown away by how effective these suspenders are.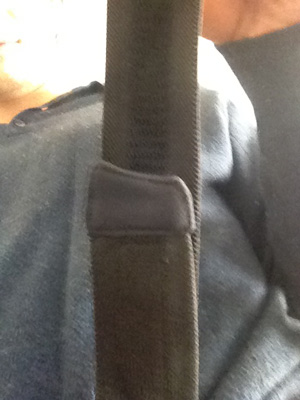 The photo doesn't do the velcro justice. You'll have to trust me on this point: Once you set the velcro, it does not budge. After testing these pants for over 5 hours, the velcro didn't adjust once… Unless I wanted to. And adjusting the length of the suspenders was a breeze.
Best Uses for These GoLite Pants
Like I said before, it hasn't been a particularly snowy winter, but there have still been some flurries here and there.
But we have had some excruciatingly cold weather (and I mean a week in the negatives. Every day. All day). And I wore the Wind River's through that cold and barely felt a thing.
That's remarkable.
These GoLite pants are so lightweight and versatile that it apparently doesn't matter what I'm doing, they give me the comfort and support and warmth I need with every activity I wear them for.
These are just about perfect for day-to-day outdoor winter activities, especially if you want to hit a trail in the Rockies for a couple hours.
GoLite Wind River Softshell Pants vs. The Competition
Of course there's plenty of competition out there for these softshell pants.
Every manufacturer of outdoor clothing has got their own lineup of snow duds. So it's certainly in your best interest to check out your options before laying down your cold hard cash.
BUT… With the GoLite Wind River pants, you won't have to lay down quite so much. Two awesome pants from other companies out there are the Mammut Traileka Softshell Pants and the Salomon Momentum Softshell Full-Zip Pants (I had reviewed the Stio Crester's a few months ago, but those are more for cold(ish) weather activities… aka I wouldn't ski in them).
Frankly, while the other models are OK, they don't have suspenders and they don't provide the same value: The Mammut Traileka will run you $150 and the Salomon Momentum is $160… But the GoLite Wind River Softshell Pants only cost $89, almost HALF THE PRICE of the competition.
Bottom Line: Should You Buy Them?

Well, I think my answer to this question is pretty much a given, isn't it? GoLite makes some seriously excellent outergear, but I'm more impressed with the performance of these Wind River Softshell Pants than with anything else that's come down the pipeline in recent seasons.
If you're on the lookout for new softshells, I cannot recommend these pants highly enough.
Where to Buy
The best place to buy the Wind River pants is directly from GoLite themselves. Their direct to consumer pricing is 50% less than if you were to buy it at other stores, like REI or Backcountry.
Thank you GoLite for sending us a pair of these pants to review!