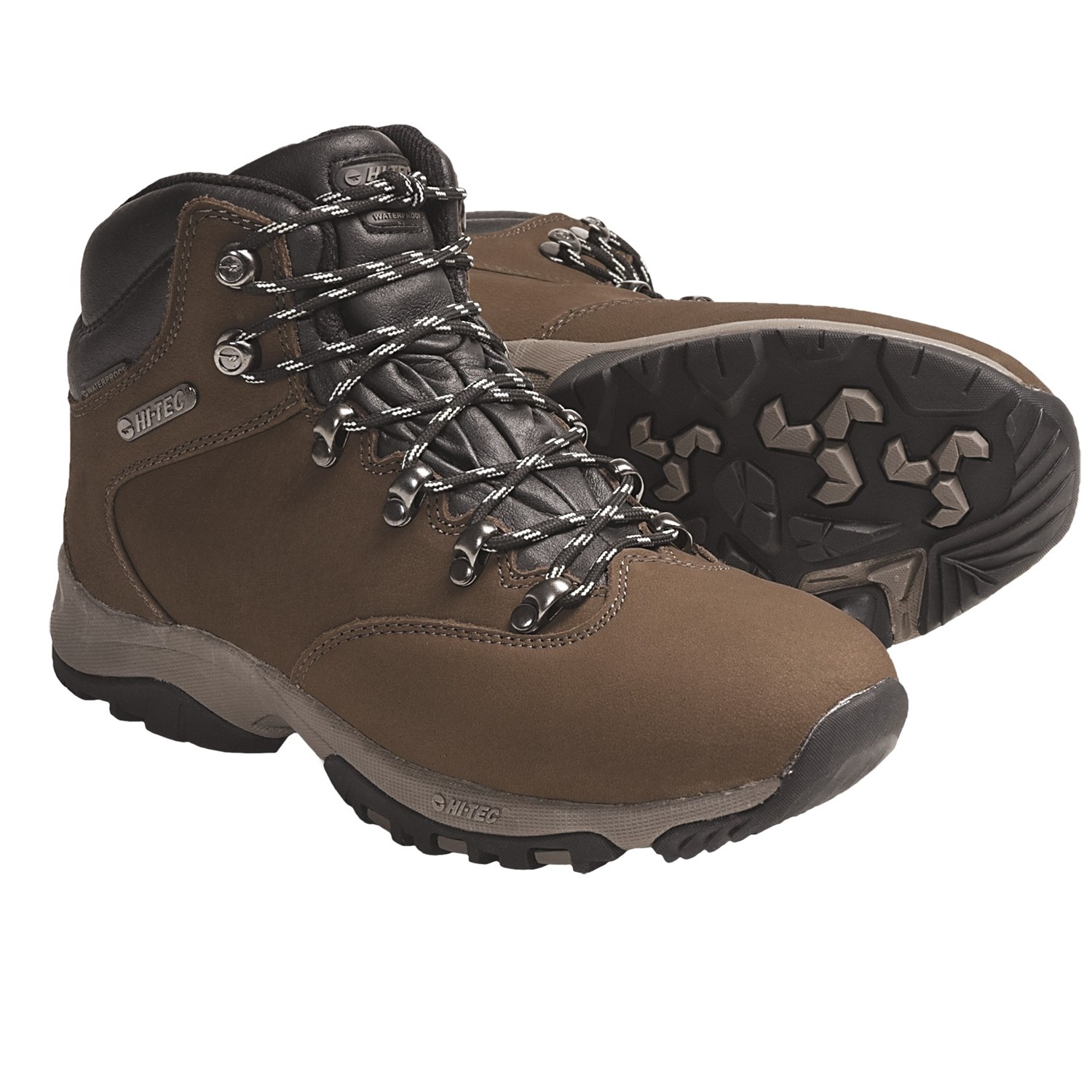 It's a generic-sounding brand name, but Hi-Tec is a company that offers an exceptional line of products. Their quality footwear is among the best for hiking, climbing, running, sporting and general goofing around and they come at a price most of us can afford.
They may not have the household fame of Asolo, Vasque, Merrell or Salomon, but this world-leader of outdoor boots and shoes doesn't need it. Their profits are good, their gear is better, and their future is just as bright now as it was when Hi-Tec hit the ground running in 1974.
Learn More About My 3,000+ Miles of Hiking With Asolo Hiking Boots
If you're new to the world of Hi-Tec Sports, here's a primer on the best they have to offer.
Overview of Hi-Tec Hiking Boots & Shoes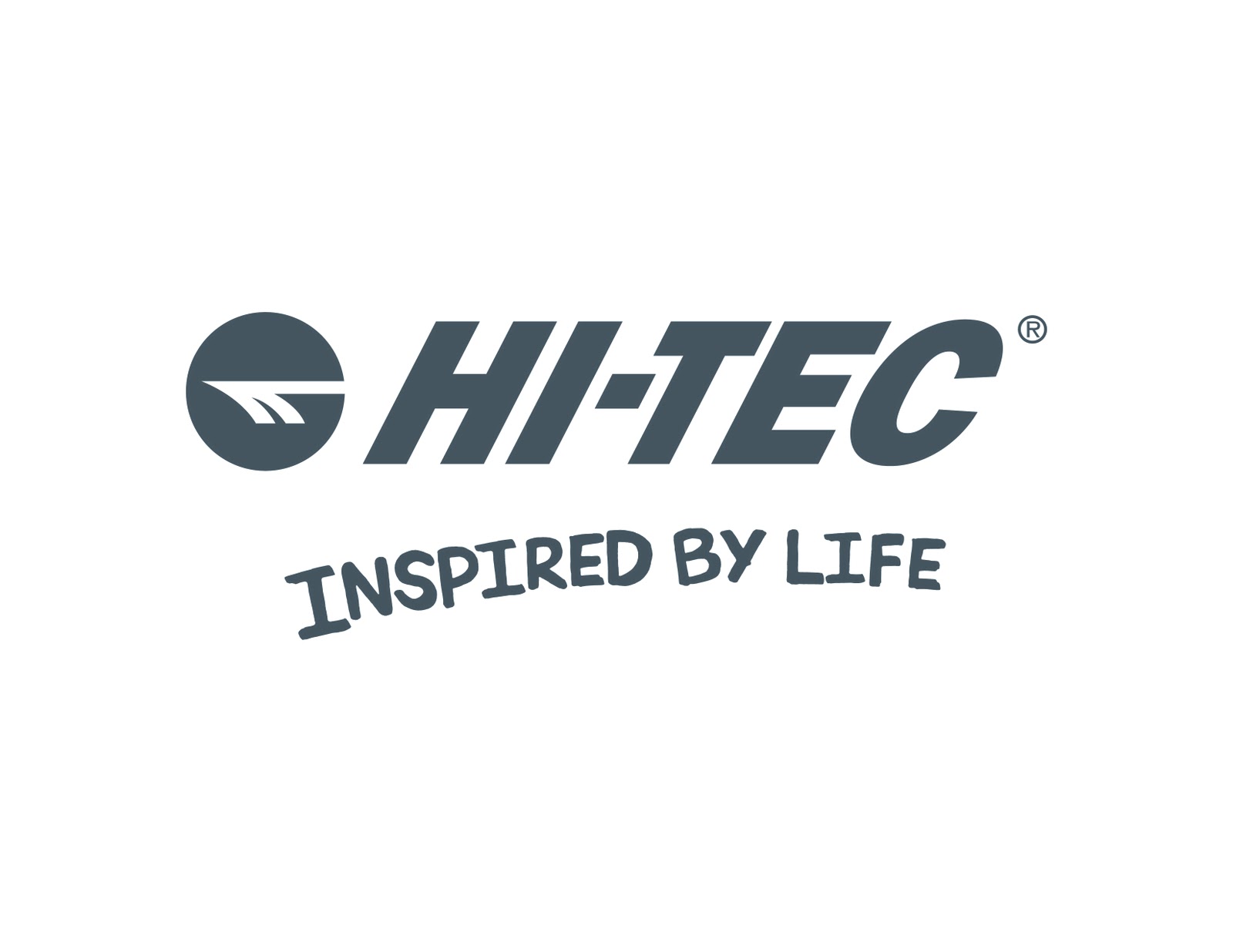 Their footwear, available for men, women and children, comes in five main categories:
Hiking Boots
Outdoor Lifestyle
Multi-Sport
Winter Boots
Sandals
The options are far broader with adults, but even their kids department has more than a dozen models to choose from. These are tough, versatile, and super comfy shoes that are great for the whole nature-lovin' family.
Here's a closer look at three of their best offerings.
Men's Hi-Tec Altitude IV Plus Waterproof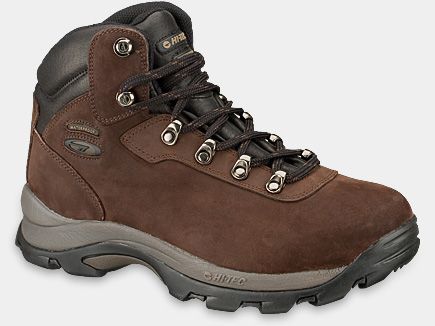 Lots of people are afraid of the modern leather hiking boot. And with good reason. Oftentimes they're heavy and cumbersome, offering a ton of protection and support but not much in the way of easy mobility. That's not the case with these guys!
The Altitude IV are frequently listed among the top 10 best hiking boots for men. That's because they do have that superhuman protection to offer, but they're also light enough and comfortable enough that they don't ever drag you down.
At just 20.2 ounces, these boots are lighter than a lot of the competition and at less than $100 they're also much lighter on the wallet. Other awesome features include: 100% waterproof seams, rust-proof brass lace fittings, carbon rubber outer sole, and ridiculously comfy sock liners.
They sent me a sample of these and will have a review coming shortly. And let me tell you: For 100 bucks, it's impossible to find a better hiking boot.
Specs:
Style — Hiking Boots
Material — Leather and Textile
Weight — 20.2 ounces
Lining — Moisture-wicking Comfort-Tec removable memory foam
Price — $84.99
Discover Our Picks for the Best Hiking Boots for Men
Women's Hi-Tec Altitude Glide Waterproof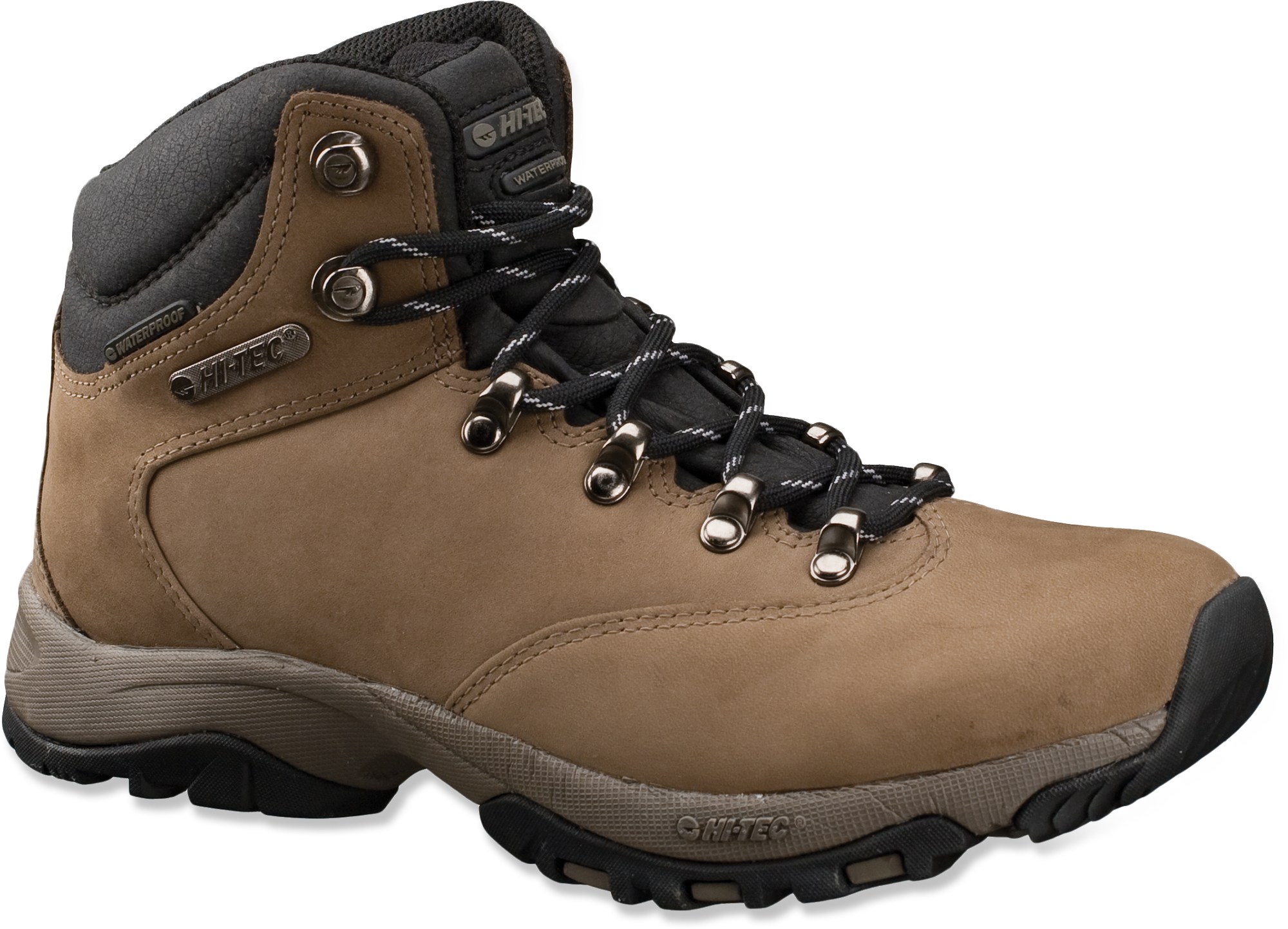 Like the men's Altitude IV, the women's Altitude Glide breaks the rules in terms of what we think of today's leather hiking boot. It provides excellent defense against the elements but never hinders your movement.
It's also 100% waterproof, like the Altitude IV, keeping you nice and toasty on the inside no matter the weather or terrain.
Other features of the Altitude Glide include: super light and rust-proof brass hardware, ultra durable carbon rubber MDT outsole, TrekLite EVA midsole for a nice cushion in your step, and a physique-specific design for female arch contours. It's a Cadillac for your feet and it'll run with a purr for years and years.
Specs:
Style — Hiking Boots
Material — Leather and Textile
Weight — 14.6 ounces
Lining — Moisture-wicking Comfort-Tec contoured sock-liner
Price — $79.99
RELATED: Our Picks for the Best Women's Hiking Boots
Kids' Hi-Tec Palo Alto EZ Jr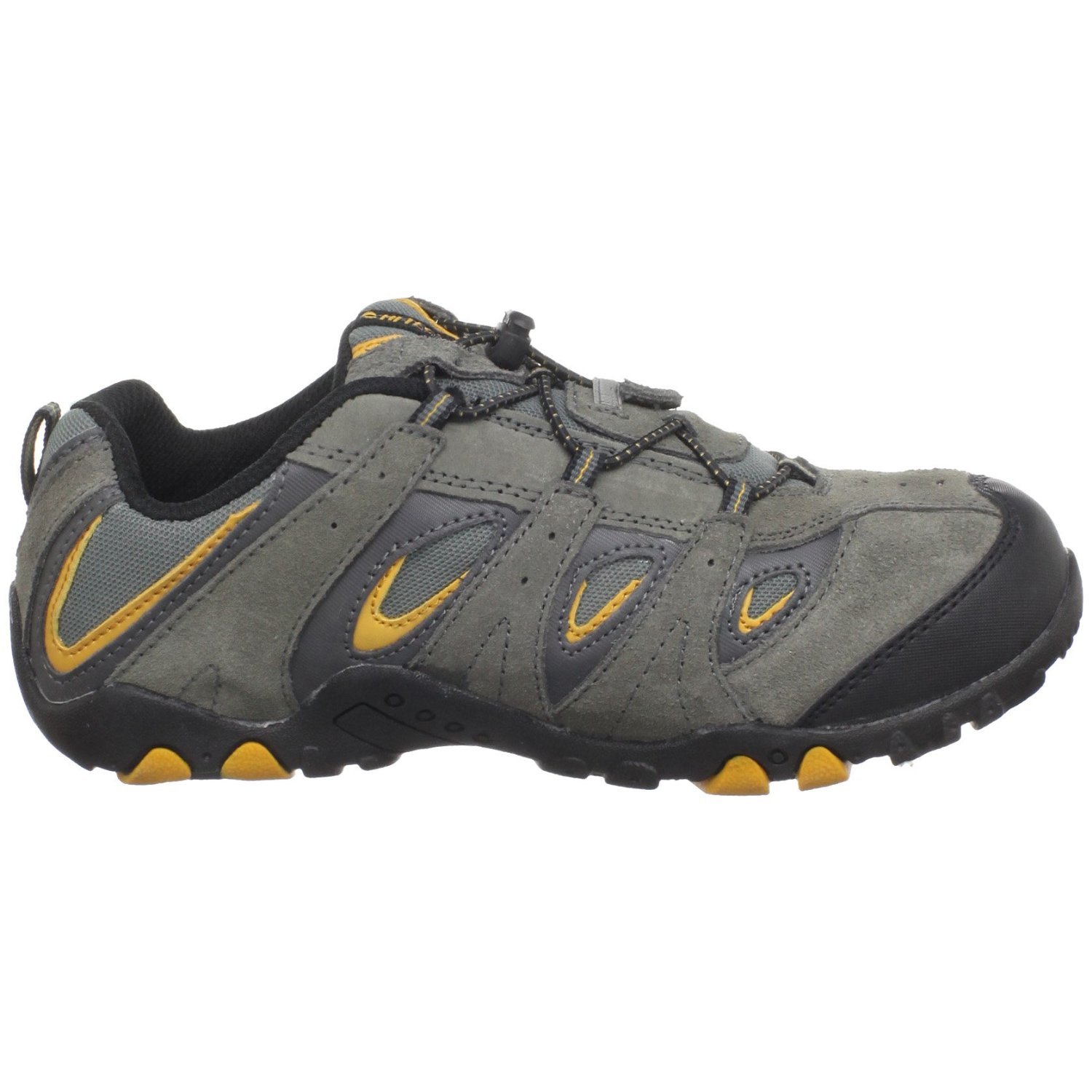 These provide that hard-to-find but all-important dual benefit of being high quality in terms of outdoor protection and support AND they look cool enough that your kids won't balk at the idea of wearing them out in public.
The Palo Alto EZ Jr multi-sport shoe weighs in at a scant 6.7 ounces, too, so you won't be leaving your kids in the dust on the trail. In fact, they'll probably be trucking way ahead of you!
These Hi-Tec lowtops feature an easy-to-use and totally secure Ghille lacing system, a sturdy carbon rubber outer sole, a super comfy IMEVA midsole, and an overlasted construction for guaranteed support.
Specs:
Style — Multi-Sport
Material — Suede and Mesh
Weight — 6.7 ounces
Laces– Ghille system with toggle closure
Price — $39.99
So now that you've been introduced to Hi-Tec Sports and their gorgeous footwear, don't be a stranger. Keep in touch. Because this isn't just a fair weather friend you have here, these guys will keep on giving as long as you stay close.
Watch for their new arrivals in 2014 and definitely keep them in mind when it comes time to replace your favorite pair of hiking boots or multi-sport kick-arounds.
Do you own a pair of Hi-Tec boots? Are they treating you as nicely as the sample they sent me is?