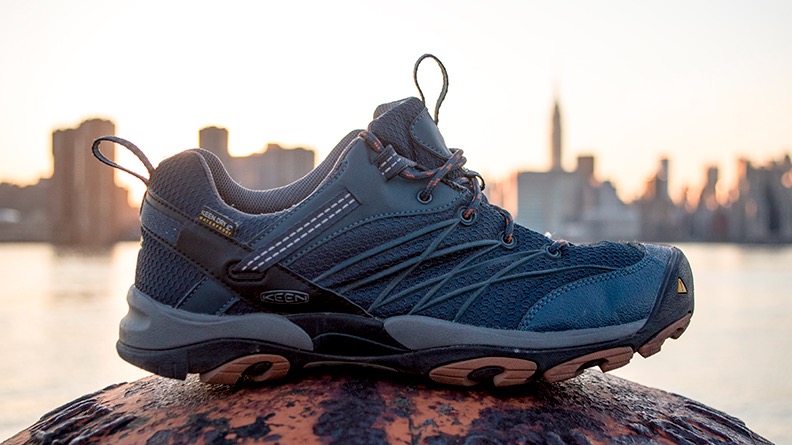 Keen Marshall WP Shoe
We've written plenty about Keen's ability to make excellent sandals; however, this footwear company is good for much more than just open-toed comfort. Keen has been around for awhile now, and they continue to diversify and expand their shoe options, making quality shoes for all purposes in the process.
Keen hiking boots are just as good as pretty much anything you can find on the market today, and the Keen Marshall WP shoes might be their greatest outdoor footwear innovation yet. The Marshall WP shoes are a lightweight 15.3 ounces, and can take all of the punishment that the outdoors can throw at them – and they'll keep on keepin' on.
The Marshall WP is constructed with Keen's trademark rubber toe bumper and a semi-rigid sole that allows for flexibility while protecting your feet from anything that might lie below them on a trail. The upper part of the shoe is constructed of durable, waterproof mesh and leather overlays, keeping your feet dry and unscathed throughout the day. The lightweight yet durable design of the Marshall WP allows it to function as a hiking shoe on almost any trail, while still working perfectly well for trail running, or even just day-to-day activities.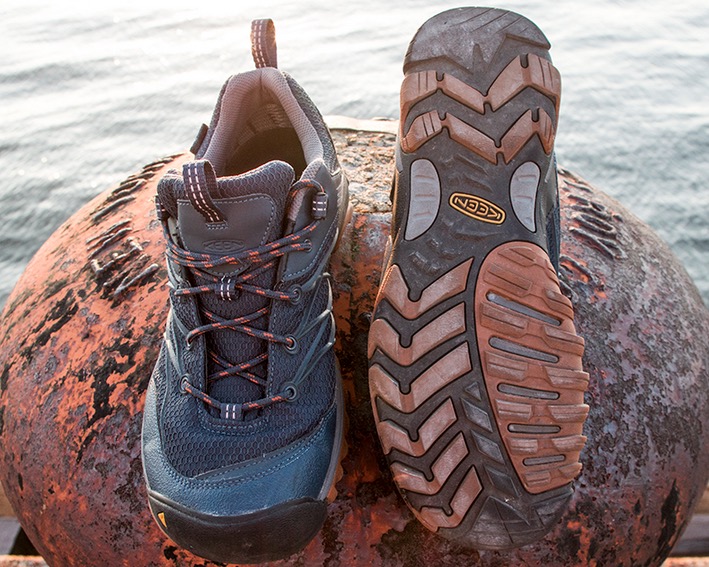 The Marshall WP is extremely breathable, using a moisture-wicking inner lining, strictly adhering to Keen's reputation for comfort and performance. Your feet will stay cool and dry after hours of wearing these shoes, as neither water nor sweat will be an issue.
The inner sole is comprised of layered, high-impact rubber and polyurethane, designed to take on rough terrain. The shoe features a removable EVA footbed, and below that, there is a high rebound polyurethane midsole – a design feature normally found in sneakers. Another key feature is a stiff nylon support shank, which is explicitly designed to protect your foot from punctures and stone bruises while you're out on the trail.
With high-traction soles, the Marshall WP will also ensure that you don't slip around when taking on more difficult terrain as well. All of these features serve to make the Marshall WP an excellent lightweight hiking shoe that is stylish enough to wear in your everyday life as well! To learn more about the Keen Marshall WP, click here!
Where to Buy
Help support Glacier National Park Travel Guide by purchasing the Mountain Keen Marshall WP Shoes through one of our partners: