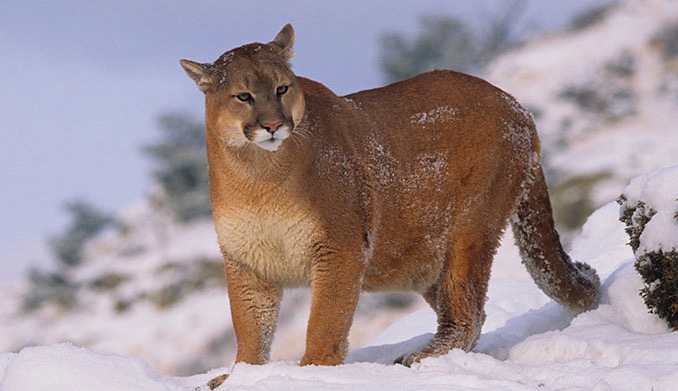 Park Ranger Shoots Mountain Lion in Glacier National Park
Last Saturday, a Glacier National Park Ranger shot and killed a mountain lion near the employee housing area in West Glacier after the enormous cat attacked an employee's dog.
Around 5:00 PM on Saturday, a park employee let her dogs out of her car, and after they took off running, one of the canines became entangled with a mountain lion. After realizing what was happening, the dog's owner and several other people tried to separate the mountain lion from the dog, but after futile attempts with a shovel, the animals rolled down an embankment and down to the Flathead River.
The mountain lion had the dog pinned at the river's edge as onlookers threw rocks and logs at the cat to try to get it to leave, to no avail. Another resident readied himself with bear spray to use against the mountain lion.
Finally, a park ranger arrived on the scene and shot the mountain lion, killing it instantly. The dog separated and jumped into the river once the mountain lion was dead. After confirming that the predator was no longer a threat, the ranger went into the river and recovered the dog, who was treated at a veterinarian, and is expected to fully recover despite needed a lot of stitches from the ordeal.
Glacier National Park officials plan to perform a necropsy on the mountain lion to determine its age and health, which can help determine why the cat was so close to human quarters. There have been many reports of mountain lion activity in the West Glacier area near the employee housing this winter, and warning signs have been visible in the area for several months.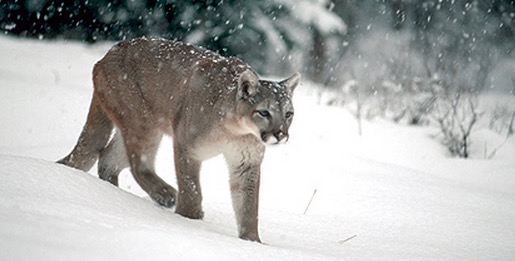 Glacier employees have stated that they will take steps to see what more can be done to prevent similar attacks in the future. Pets are currently only allowed in developed areas of the park, as they pose too much of a risk in the backcountry. But as this event goes to show, dangerous animals are not a danger only when you're off the beaten path.
Just remember, if you happen to come across a mountain lion, you should act differently than you would with a bear. Instead of playing dead or ignoring the animal, as you might with a bear, with a mountain lion you should be aggressive, loud, and do everything you can to assert your dominance.
Fortunately, other than the mountain lion, there were no human or animal fatalities in this instance, but things do not always end as peacefully. Instances like this can teach us all that we must always be vigilant in areas where dangerous animals roam.