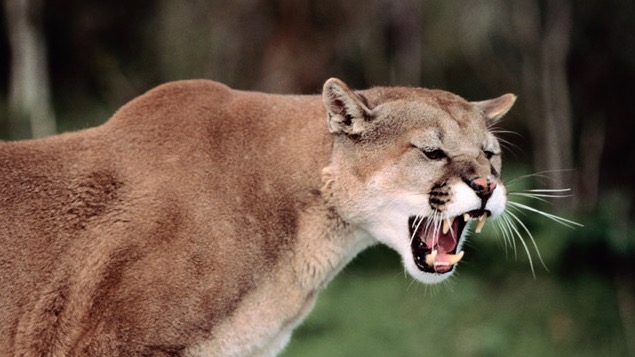 Glacier National Park Employee Cited in Mountain Lion Attack
In the aftermath of last week's fracas that involved a mountain lion attacking a park employee's dog in Glacier National Park, a park employee has been fined for not controlling her pet properly. The ordeal led to a park ranger (who was also one of the dog's owners) shooting and killing the mountain lion, as the cat was seen as a threat to not only the dog, but children in the area.
There had been warnings of mountain lions in the area all winter long in Glacier National Park, but this incident was the first case of a mountain lion being directly involved in an altercation with humans this year.
Pet regulations in the park maintain that employees and visitors alike must keep their pets on leashes and not allow them to run wild, so as to avoid incidents like this one. In fact, in many backcountry areas of Glacier National Park, pets are not allowed at all; however, this incident took place outside of the employee housing area in West Glacier, where pets are allowed to be, if controlled properly.
However, in the circumstances in question, a dog quickly escaped from the park employee's car and ran a distance away, where a mountain lion attacked and fought with the dog as they tumbled down an embankment.
The park ranger at the scene discharged his weapon after repeated attempts were made to scare the mountain lion away, including screaming, throwing rocks, and throwing logs at the cat. The investigation into the incident found that while the dog's owner was somewhat negligent, the park ranger acted appropriately given the circumstances. The fact that the mountain lion would not back down, coupled with the presence of employees and children in the area, led to the conclusion that the ranger made the correct decision in shooting the mountain lion.
In response to this incident, Glacier National Park has been actively looking for solutions to prevent similar attacks, including posting signs, trail closures, hazing, and even exploring the possibility of removal and relocation of some of the dangerous animals.
The end goal here is to protect the park's wildlife and humans alike, something which can be a difficult task when the two come face to face.