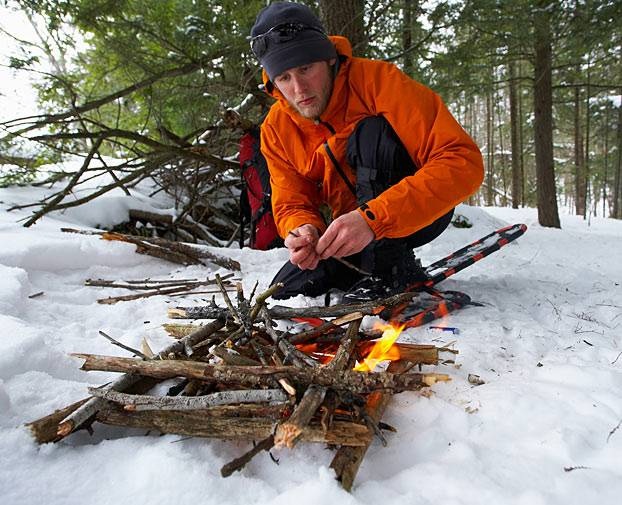 I first got to thinking about pocket-sized outdoor gear when working on the Survival Gear For A House Haunting.
The article featured two impressive pieces of gear that fit in your pocket but included some important emergency tools.
The first product was the VSSL Outdoor Utility Flashlight, flashlight small enough to fit in your pocket with survival tools inserted into the shaft. The tools include a compass, first-aid kit and can opener.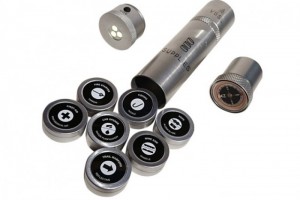 The second product was a carabiner with an attached rope — Elderid Raptor DuoTec Friendly Swede™ Carabiner "Grenade" Survival Kit — that has tin foil, tinder, fire starter, fishing lines, fishing hooks, weights, swivels, dobber and a knife blade wrapped in 500 lb paracord.
Easy To Carry Survival Gear For The Everyday Hiker And Backpacker
These products got me thinking about other survival tools that are small enough to transport with you on any adventure but important enough that they could save your life if things got dicey.
There are dozens of pocket-size First-Aid kits and dehydrated food packages on the market that would be a good bet if you were in an emergency. However, what the three tools I think you really need on your next hike or backpacking trip are a good multi-use knife, a water filtration system and a guide for gathering food.
Katadyn Pocket Water Filter Is An Lifesaving Pocket-Sized Survival Tool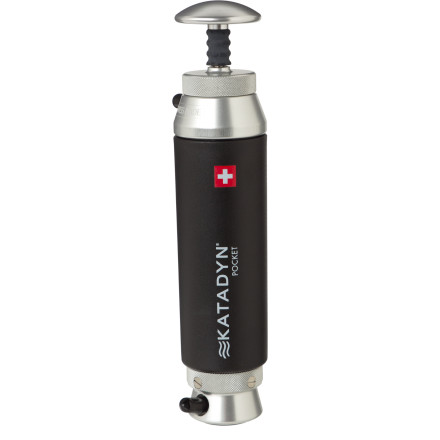 The most valuable tool you could bring is a pocket sized water filter like the Katadyn Pocket Water Filter. If you only bring one item, let this be it.
The filter converts unsafe water to reliable drinking water at a rate of one liter per minute by  filtering sediment, particles and microorganisms like giardia and cryptosporidia from water sources.
The device's ceramic filter can clean up to 50,000 liters of water before you will need to replace it and is easy to clean out on the trails.Additional Features:
Bottle clips secure output hose to standard sized swater bottles
Backed by a 20-year warranty
Dimensions: 2.4×10 inches
Weight: 20 ounces
Victorinox Hiker Swiss Army Knife — A Useful Muti-Use Outdoor Knife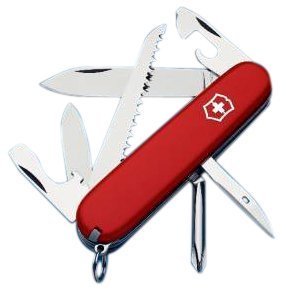 A good pocket multi-use knife is the Swiss Army Victorinox Hiker.
The pocket knife is designed for hikers and backpackers — leaving out tools such as a cork screw in favor of devices like a wood saw.
The 3.5 inch knife has a 13 features, ranging from can opener to screw driver. With this tool you can strip a tree for kindling AND open your favorite craft beer. Keep in mind, I could include beer as a survival tool as well. In fact, it could probably top this list, so a tool to crack one is a must.
The Features:
Large Blade
Small Blade
Phillips Screwdriver
Can Opener with Small Screwdriver
Bottle Opener with Large Screwdriver and Wire Stripper
Reamer
Key Ring
Tweezers
Toothpick
Wood Saw
Find Safe Food With The Pocket Guide To Edible Planets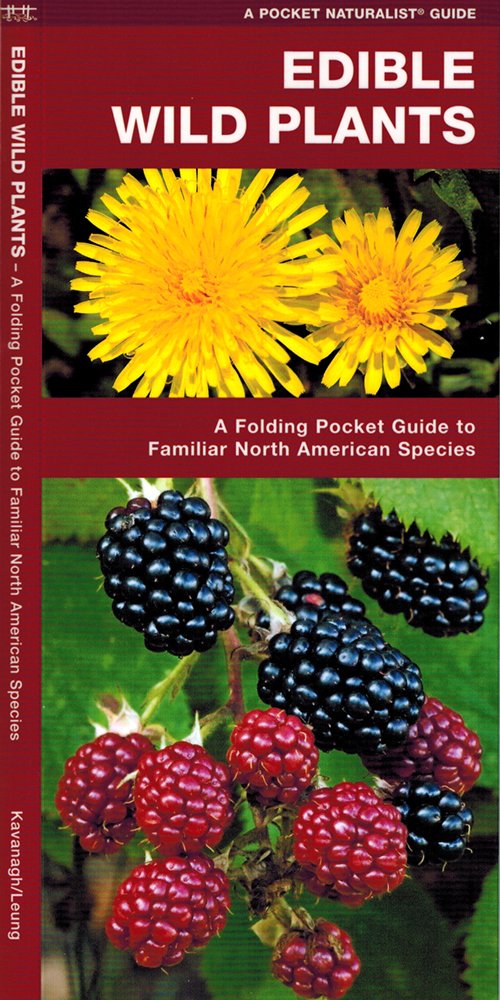 We all may claim that we could hunt an animal if our survival depended on it but let's be honest, the majority of backpackers and hikers don't have the stomach or skills to kill their own food.
Foraging for food, however, is something that everyone can do.
Eating the wrong plants and berries can be lethal so if you ever plan to gather like our ancestors, you will need a reliable guide to advise you on what to avoid.
This pocket guide to edible plants and berries identifies 100 familiar berries, nuts, leaves and plants and shows you the difference between the edible and the dangerously poisonous lookalikes.
Features:
Conveniently folds to fit in back pocket
Updated in 2012 with new species selection
Only $6 on Amazon
I hope you never get in a situation where you need survival tools but if you do these will help!