The new Vasque Eriksson GTX Backpacking Boots debut this year and they're aiming for that hard-to-achieve perfect balance of casual comfort and tough-as-nails performance.
I got to see the Eriksson GTX boots at this year's Winter Outdoor Retailer in January, but you won't be able to get your hands on (or feet in) a pair until this fall when they're made available to the waiting public.
While I've hiked in a few Vasque boots over the years, through and through I am an Asolo guy (Here's my detailed review of the Asolo FSN 95 GTX Hiking Boots)
But from the look of things, these new Vasque boots offer PLENTY to be stoked about.
The Features & Design of the Vasque Eriksson GTX Hiking Boots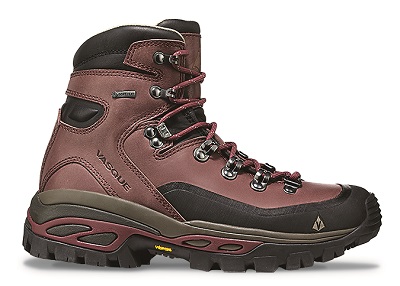 Named after the famous Norse explorer, the Eriksson GTXs are adventurous boots, advanced in almost every way.
The midsole is specially designed to provide the most amount of comfort possible while also offering supreme performance. The three parts of the construction include:
TPU Chassis
PU Heel Cup
EVA Footbed
This midsole design works to cushion your feet while providing enough rigidity to protect you every step of the way.
The Eriksson GTXs are made of full-grain leather and also feature a top-notch outsole, updated from previous models, to provide fantastic support, traction, and help you keep your stride as natural as possible.
One way these boots help you keep your gait from getting to clunky is that despite the high-tech construction of the Eriksson GTXs, these are incredibly lightweight boots.
RELATED: Learn How to Choose the Best Hiking Boots
The GTX part of the model's name, of course means that the uppers are made with Gore-tex. This gives the liners a waterproof, breathable and durable construction that's as attractive as it is beneficial.
Finding the Perfect Balance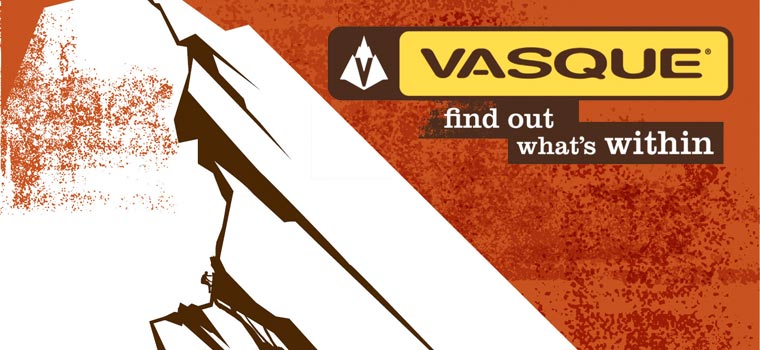 One of the biggest challenges of backpacking-boot manufacturers is to come up with a design that's as comfortable as advertised. People want boots that offer the same comfort as tennis shoes, even though they're really nothing alike.
So it's been kind of a holy grail for companies to find that perfect middle ground. Vasque is all but convinced that they've done so with the Eriksson GTX boots. And I have to say that it looks like they might be right.
If that's the case, then these boots are going to be perfect for all of us.
I love hitting the trails in Glacier, from the ease of a Ptarmigan Tunnel jaunt to the exertion of a tough hike to Swiftcurrent Pass, and everything in between. I understand the importance of high-performance boots. I also understand the allure of the comfort of casual shoes.
If the Vasque Eriksson GTX Backpacking Boots really do appeal to both sides of the game (performance and comfort), then they're going to be my new favorite kicks.
Look for them to hit the shelves later this fall. In the meantime, check out Vasque's official website to get a better idea of what this stellar company has to offer and for any updates on the Eriksson's arrival.
Want to shop Vasque's current selection of backpacking boots?
Then check out REI.com or Backcountry.com
Do you own a pair of Vasque hiking/backpacking boots? What's been your experience? Do they really get close to that perfect balance, or is it all hype? Let's break it down in the comments below.