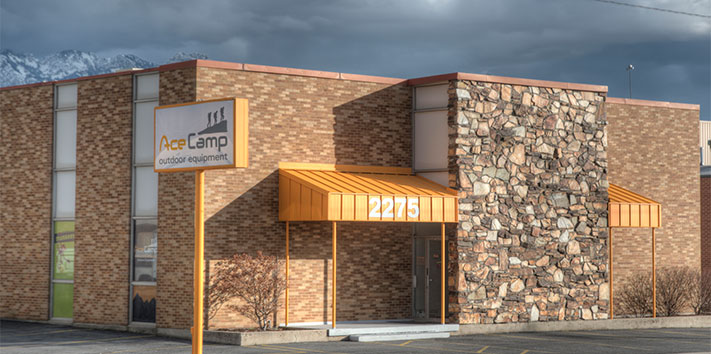 For the past 12 years, AceCamp has been an industry-leading manufacturer of camping and backpacking accessories. They've put hundreds of products on the shelves, each aimed at preparing you for all the unpredictable twist and turns Mother Nature throws your way.
From waterproof fire starters to emergency blankets, organization bags to outdoor cookware, lighting equipment to multi-tools, AceCamp has been your one-stop shopping destination for–
Wait. What? You mean you've never even heard of AceCamp before?
Well, don't worry–you're not alone. Neither had I–until Outdoor Retailer this past summer.
While these guys have been making some of the most popular camping gadgets in the world for better than a decade, they've only recently expanded their operations to include stateside consumers like us.
AceCamp's Multi-National History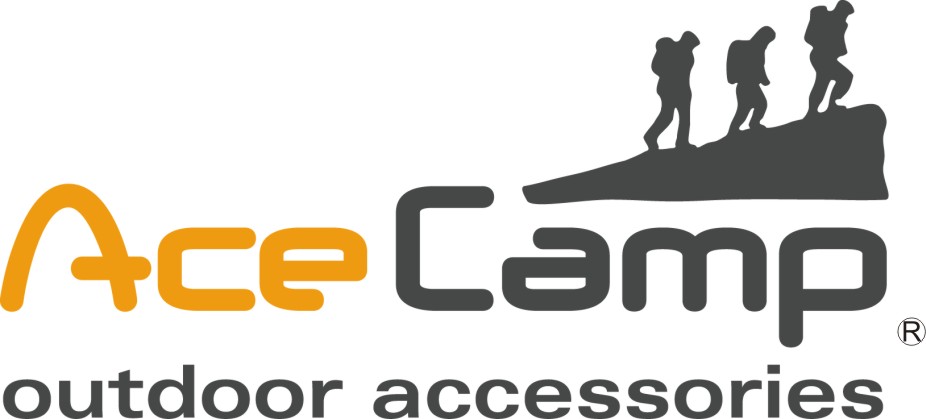 AceCamp has been dominating the Asian camping equipment market for a dozen years and been killing it in Europe since 2005. But one of their major goals has always been to get in on the action in the U.S. The number of us outdoorsy cats in America doesn't nearly rival that of the nature kooks in those other two continents, but we're still crazy for camping.
And we like to spend a lot of money. It doesn't take a post-graduate degree to do the math on that equation. The U.S. is a lucrative place to do business.
But it's also a place absolutely flooded with like-minded manufacturers. So waiting until you're well-established in the rest of the world–well-established and well-trusted–before diving headfirst into the Giant American Market Pool is a plan that makes sense to me.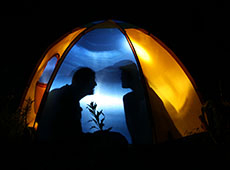 Well, they've decided that the time is right to take that leap. And right into the deep end.
After securing a new headquarters in Utah, AceCamp debuted their wares at Salt Lake City's Outdoor Retailer Winter Market tradeshow in January of 2013. They timed it to coincide with the launch of their new U.S. website (which is truly beautiful and rivals that of some of the leading brands we know and love, like Backcountry or REI).
The new branch of this worldwide giant's corporation is AceCamp LLC and they couldn't have picked a better man to run the show. His name's Michael Beverly and he's had a behind-the-scenes hand in a few little companies you may have heard of: Easton Mountain Products, Chums, Chisco, and THE NORTH FACE.
But enough of this lesson in corporate history; let's get on to the goods!
A Look at AceCamp's Massive Catalogue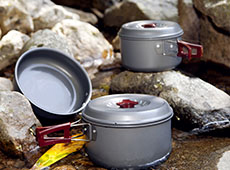 AceCamp features a HUGE range of products. I'm not kidding. They've got a goodie or gadget for every conceivable situation you might face on the trail. And then there's a few that you might not EVER think of.
Personally, I prefer companies that make a few things and make them REALLY well. For example, GoLite — Their product line isn't massive, but they make some of the best sleeping bags and backpacking tents in the world.
Osprey — They're known for kick-ass backpacks, like the Osprey Exos.
Or ULA-Equipment — They specialize in the niche of ultra, ultralight backpacking gear (check out my full review of the ULA Equipment Circuit backpack, which is currently my favorite ultralight backpack).
But for some reason, AceCamp is trying to be the jack-of-all-trades for all people. After seeing their goods first-hand at Outdoor Retailer, personally I was a little underwhelmed with the quality while overwhelmed with the quantity. But maybe there's room for the Target of outdoor gear for us outdoor enthusiasts. I don't know. It wasn't for me though.
To avoid this becoming  just a crazy-long list, I'm going to lay out the main categories of AceCamp products (just like they're organized on the site) and let you know a little bit about what they have to offer. Sound good? Good!
Apparel — No jackets, shirts or pants here, but there's plenty of awesome hats, belts, socks and rain-ready gear.
Bags — They have an awesome selection of map cases, organization bags and stuff sacks for your most prized hiking possessions.
Camp — Everything you need for the campsite: sleeping pads, tent stakes, rope, camp stoves, and the ever luxurious shower.

Emergency Essentials — Blanket and shelters aplenty for sick days and riding out a storm-of-the-century.
Flame Sticks — These are AceCamp's most famous product, their bread-and-butter: waterproof, odorless, indoor/outdoor fire starters. Now, THESE were REALLY cool… And there's a video below demonstrating them…
Hike — Here you can find on-the-go accessories like compasses and hiking poles.
Kitchen — Cups, pots, utensils, bottles, flasks, stoves, and everything else you need for campsite cousine.
Lighting — Headlamps, lanterns, and flashlights for getting around the campsite safely after dark.

Tools & Maintenance — Here's a great collection of axes, shovels, knives, multi-tools, stake-pullers, and the kits necessary to maintain them all.
Travel — And some watertight pouches, wallets, sacks and inflatable headrests.
Video of Flame Sticks
Mr. Beverley was kind enough to give me a demonstration of the Flame Sticks at OR. Here's a video I recorded:
My Final Thoughts on AceCamp
Overall, I don't think AceCamp is for me and won't be doing my shopping there. I'll continue spending my dollars at REI and Backcountry.
But take a look at their site and see for yourself. And seriously, give there Flame Sticks a shot. Those things are fantastic.
Why won't I shop there? Well, I just got the feeling that their goods were a little chintzy. Until they prove to me what they specialize in, I will continue shopping with the specialists, like GoLite and ULA-Equipment.
So what do you think? Are you looking forward to getting intimate with the world-famous/totally-unheard-of offerings from AceCamp? Or, even better, have some of you international readers had any firsthand experience with AceCamp across the pond(s)? Tell us what you think!