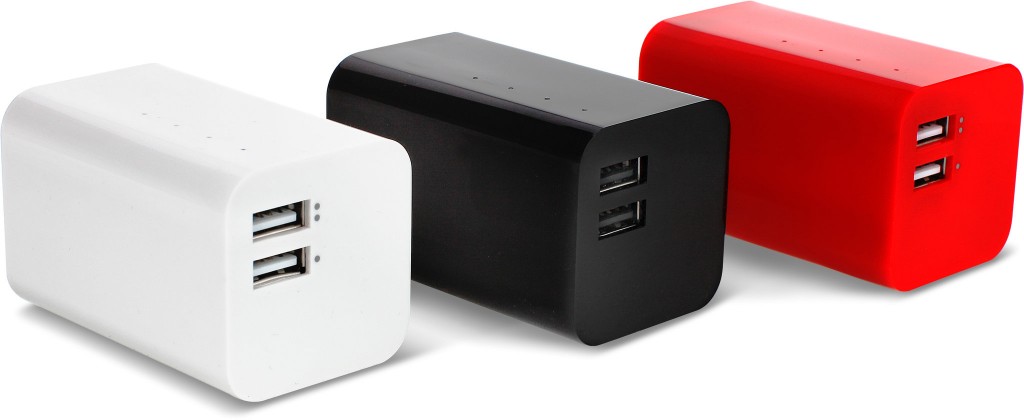 You have plenty of options when it comes to additional battery power when in the great outdoors, and Eton's pocket-sized products are among the best out there.
Here's a rundown of the company's top offerings and my two cents on why you should certainly keep them in mind when shopping for your next on-the-go power source.
Eton Portable & Handcrank Chargers: What are They & Why You Should Care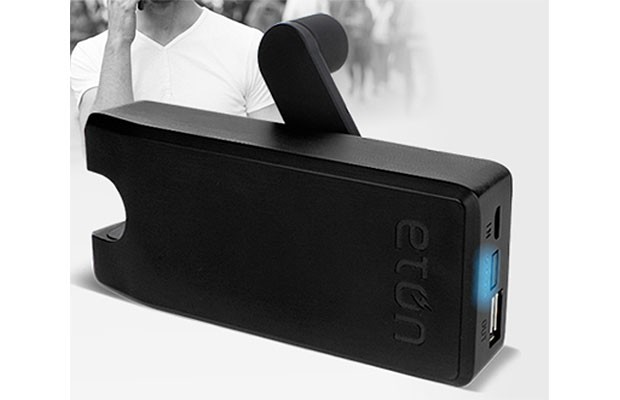 Be prepared. That's not just the Boy Scout's motto, it's also Eton's. For better than a quarter century, this manufacturer has been focused on preparedness and helping the hiker, camper, hunter and basic outdoors adventurer to never be without a helping hand.
The company got its start in 1986 when it manufactured its first shortwave radio. With that initial offering, Eton (then called Lextronix), began it decades-long commitment to keeping folks "prepared, informed, entertained, and on-the-go."
In 2002, Eton released the FR200, an emergency hand-crank radio that had massive appeal to nature nuts who were, rightfully, concerned with the safety of their party. It was with the FR200 that Eton's mission of preparedness also became its reputation. Since then, Eton has generated a huge catalog of products that suit their mission: weather alert radios, flashlights and backup battery power for smartphones and other electronic devices (which is what our focus is on today.)
Even the American Red Cross recognizes Eton's devotion to safety, as they have partnered with them on their products. If you want to be prepared, Eton must be in your outdoor gear vocabulary.
Up Close and Personal with 3 Eton Chargers
Eton makes a huge number of devices that work to keep you safe and powered-up when you're on the go.
There's no way I can give you a rundown of them all, but I do want to introduce you to three of the best ones on the shelves today.
Eton BoostTurbine 2000: One Sick Handcrank Charger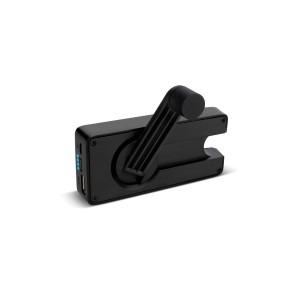 The BoostTurbine is a pretty basic device, but also one of the bestselling Eton products. Its design is simple, yet elegant, and its benefits are simply undeniable.
Operated with a hand crank, the BoostTurbine can offer a gracious helping hand in case of emergency.
With just one minute of manual cranking, you can charge up your phone for four minutes of chatting or time enough for several important texts.
When fully cranked up, the BoostTurbine is able to charge a smartphone 100%. Twice. The device is pretty dang easy to cart around, too. It's small enough to fit in your pocket and light enough that it won't ever weigh you down.
Yes, it takes a bit of elbow grease to operate. Yes, you might even break a sweat. But getting a somewhat sore forearm is a very small price to pay when you're stranded in the Rockies. VERY small.
Specifications:
Weight — 7 ounces
Dimensions — 5″ x 2.2″ x 1″
Battery — Lithium ion
Capacity — 2000 mAh
Where to Buy:
Eton Red Cross Clipray
Obviously, you can tell by its name that this is a cornerstone product of Eton's relationship with the American Red Cross. And that's because this little fella does wonders to keep people protected in extreme weather conditions.
The Clipray features a hand crank battery recharger, very similar to the BoostTurbine, but also includes a super handy flashlight for keeping dangers visible when the sun goes down.
The USB port on the Clipray makes it suitable for recharging any smartphone or most electronic devices.
What sets it apart from the BoostTrubine, aside from the flashlight of course, is that it's even lighter than that tiny guy. Let the Red Cross tell you what's what: the Clipray is a little device that offers big support.
Specifications:
Weight — 4.9 ounces
Dimensions — 6″ x 2.25″ x 1.25″
Flashlight — 3 LED lights
Charge Ability — 1 minute cranking = 10 minutes of light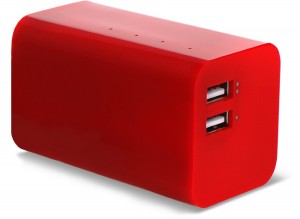 Eton BoostBloc 6000
One of the most popular devices Eton offers, and the one I am just one click away from ordering right now, is the BoostBloc.
This is a basic chunk of plastic and electronic innards that allows the recharging of almost any mobile device.
Whereas the Clipray does not work with most Apple products, the BoostBloc does. The device also features 2 USB ports to allow the simultaneous recharging of multiple devices.
At the same weight as the BoostTurbine, this is a small portable charger, but it's definitely got some strength. When fully charged, the BoostBloc is able to juice up most smartphones THREE TIMES.
Specifications:
Weight — 7 ounces
Dimensions — 5″ x 2.2″ x 1″
Battery — 2 Lithium ion
Capacity — 6000 mAh
Final Thoughts on Eton Chargers
Yes, there are countless brands and models out there for you to choose form when it comes to back-up battery power on the go.
I've written about several of them already (Goal Zero Solar Kits and Mojo Refuel Battery Cases)
But Eton's hand crank phone and electronic chargers are worthy of being near the top of that list. The Red Cross knows how great Eton is when it comes to preparedness and safety.  It's time that you do, too.