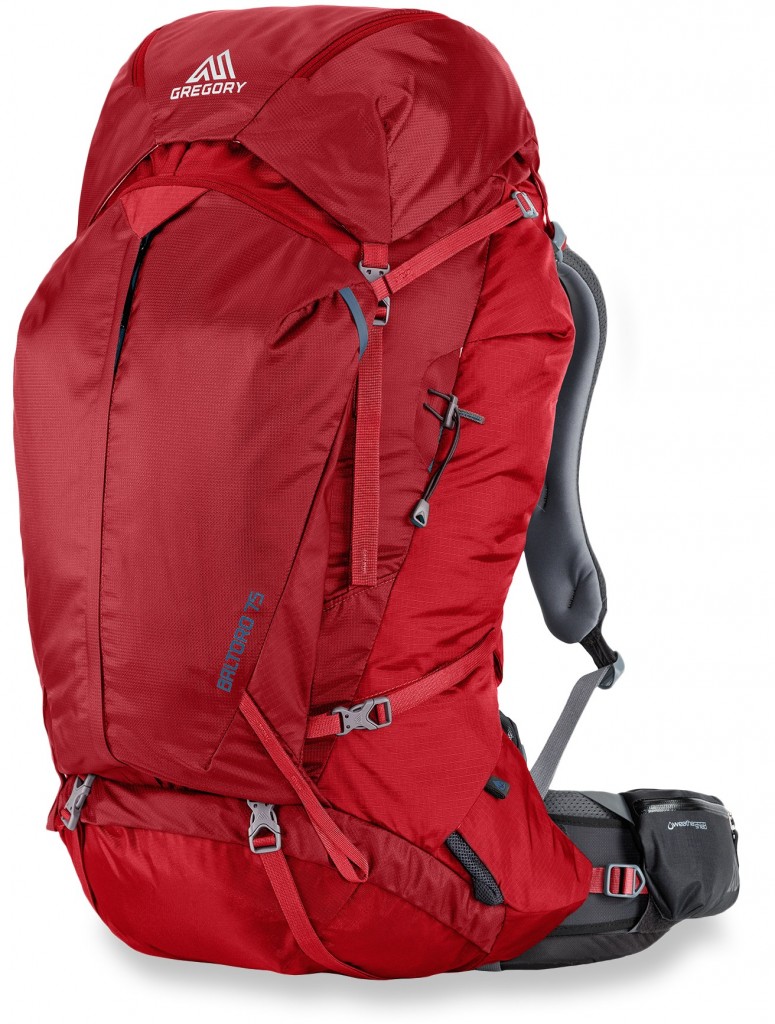 As we mentioned yesterday, now is the prime time to do your shopping for summertime outdoor gear at REI. With REI dividends being sent to members everywhere, the company is bustling with the best deals of the year on all types of backpacking and camping equipment.
Of course, most of these deals necessitate that you're an REI member, which you can be for just $20 (for a lifetime membership), which you will immediately make up for in savings on all of your favorite outdoor gear for the summer season. You can get your REI membership here today! There's no good reason not to if you are serious about backpacking and camping.
Now, for those of you with an REI membership who are looking to save big on great gear, and hopefully even spend some of that hard-earned dividend money, today we're discussing a great backpack that just won a gold medal in the Editor's Choice Awards at Backpacker Magazine – the Gregory Baltoro 75 Pack.
Gregory Baltoro 75 Pack
We've already sung the praises of Gregory as being one of the best and most forward-thinking outdoor gear purveyors in the business, and the Baltoro 75 backpack is just the latest excellent product from this excellent company.
You don't win awards for making a subpar product, and the Baltoro 75 Pack is no stranger to critical acclaim and award-winning excellence.
The Baltoro 75 Pack can handle a heavy load – as it can hold 75 liters of gear – without feeling bulky and burdensome, as the pack only weighs just over 5 pounds. The pack also comes with a lumbar tune insert that allows you to customize the curvature of the lower back panel for optimal support for your specific back and body.
To win an Editor's Choice Gold Medal Award, a piece of equipment must be consistently excellent for five years running, and the Baltoro 75 fits that profile, albeit with slight tweaks and improvements every year – for the better.
One of the Baltoro 75's latest innovations is a removable daypack that provides you with a combination hydration reservoir and ultralight pack. You can use this component for day trips, summit hikes, or even quick supply runs into town during a thru-hike, allowing incredible versatility out of your backpack.
In addition to these unique features, the Baltoro 75 Pack is waterproof, incredibly durable, and easily adjustable, with 3 harness options and 5 hip belt options that allow you to customize the fit so that it is perfect for your body.
If you're looking for a top-of-the-line backpack to upgrade your gear this summer, you can't find anything better than the award-winning Baltoro 75 Pack right now. Check it out here, right now!
You can take advantage of 20% off of the Baltoro 75 Pack and hundreds of other great outdoor products are REI from now until April 13th, with the company's 20Rewards sale, which is only available to REI members.
Members can also apply their dividends to this purchases for the best savings on outdoor gear you'll find anywhere this year.
If you have yet to become an REI member, this is your reminder to sign up today! For just $20, you will have a lifetime membership…and you'll be able to save $63.80 on the Baltoro 75, just for an example.
Sign up today and start saving!