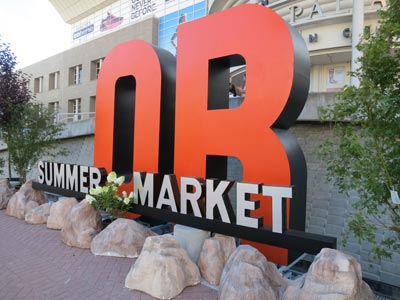 In early August, I attended Outdoor Retailer's Summer 2013 show.
This was my first time at Outdoor Retailer (or, OR, as people like to call it). And boy, was it overwhelming, exhilarating and exhausting all at once.
For those uninitiated with OR, it is basically the leading outdoor industry event in the entire world. Every outdoor company, from the bootstrapped start-ups to REI, is there, showcasing their goods.
New items are trying to find buyers to get represented in big box stores; brands like GoLite and Hi-Tec are showing off their new products; and some brands, like t, schedule invitation only meetings to go over their new gear (yours truly has a great conversation with them!).
In total, I spoke with well over 100 companies, took over 200 photos and about a half dozen videos.
I certainly didn't make the most of my time there, but did my best, as a member of the media, to research both the newest ultralight and luxurious camping and outdoor gear that I feel you, my readers, would love to know about.
Last week I wrote about the Sierra Designs Backcountry Bed, which I feel will revolutionize camping. And over the coming weeks, you'll see more and more articles highlighting what I saw at OR.
But first…
A Photo Introduction to Outdoor Retailer 2013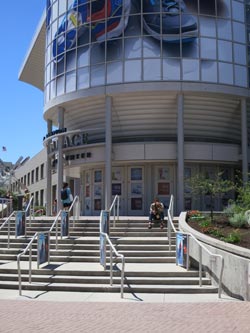 This was the entrance into Outdoor Retailer at the Salt Palace Convention Center. There was marketing material all over the doors, promoting some new footwear from a company called Kamik.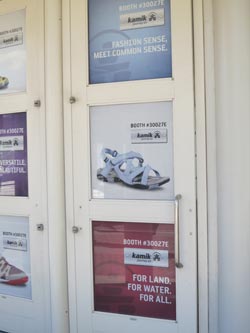 And here are the advertisements promoting Kamik, shoes and sandals designed for land, water and all (apparently). I wasn't able to speak with them, but they are a Canadian run company that makes footwear that allows you to explore any and all the elements in nature.
The Inside of Outdoor Retailer 2013 Summer Market
Truth be told, I didn't snap all that many photographs of the overall scene. Instead, I was too busy chatting with gear manufacturers and vendors. But here are the two photos I did take to give you a taste of what it was like (trust me, these photos don't do the hectic, craziness justice):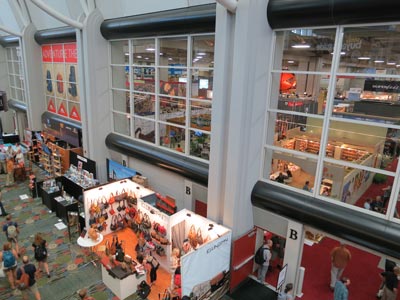 Vendors as far as the eye can see…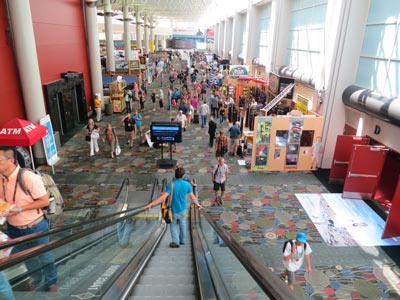 The escalators were the only place you weren't bombarded with vendors and gear makers. Not that it was a bad thing to be bombarded. That's why we were there.
Overall, it was a great experience. But this article doesn't do the experience justice. What will do it justice are the articles over the coming weeks, showing you the great gear we saw, the people we spoke with and the exciting new technologies coming to the outdoor gear space.
Stay tuned…