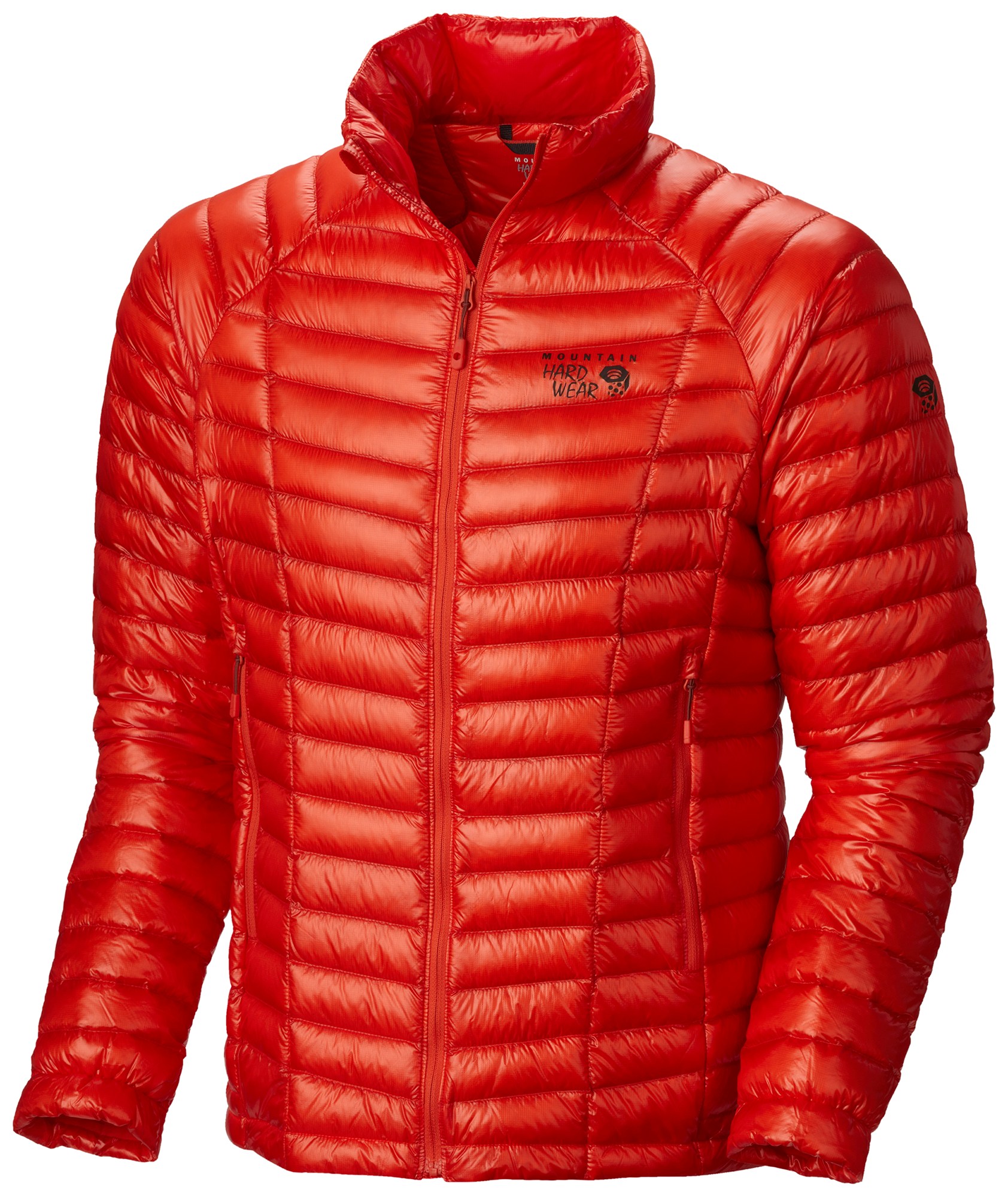 Lightweight Down Jacket For Hiking And Backpacking
7.5 ounces — that's the only weight you can expect to add to your load with the Mountain Hardwear Ghost Whisperer Down Jacket.
Small enough to fit in its pocket, the jacket is designed for ultralight backpacking, hiking and climbing and is stacked with the essentials for a comfortable and efficient down jacket.
The key to the jacket's warmth is in the quality of its down. Mountain Hardwear uses trademarked Q.Shield 800-fill down insulation that resists moisture and retains warmth. The jacket's low profile checkered pattern, meanwhile, helps trap even more heat.
The jacket's high-tech ghost whisperer fabric also contributes to the jacket overall heat-efficiency and low weight.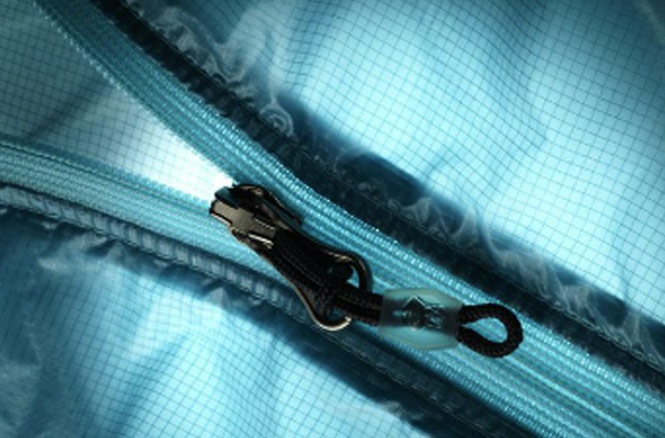 The fabric, which Mountain Hardwear claims is so complex to produce that only one mill in the world can weave it, was developed through a partnership with speed alpinist Ueli Steck to create the perfect lightweight apparel for speedy climbing.
The tightly woven fabric is naturally windproof and water repellent.
The jacket is currently available for $320 on REI.com, which we know means it might be a luxurious purchase. However, depending on the season, this could be the only jacket you bring on your next backpacking trip. And when it comes to ultralight backpacking — where every ounce counts — a 7.5 ounce jacket is a deal breaker.
Additional features I'm crazy about:
Optional hooded version available in both the men's down jacket and women's down jacket
Built-in secure loop for carabiner attachment to harness when stuffed
Two front handwarmer pockets
Finally, A Colorful Down Jacket
One of my favorite features of this down jacket is the wide range of colors it is available in.
Personally, I dig the rich navy blue and bright pink in the Women's version.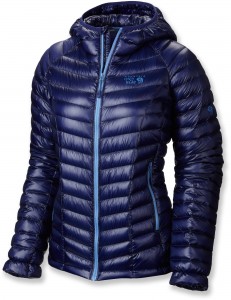 Color options in the Men's Ghost Whisperer Down Jacket sizes range from orange and green to blue and red.
Award-Winning Down Jacket For Your Next Outdoor Adventure
It may seem like Mountain Hardwear is making some big claims about the technology and efficiency of the Ghost Whisperer Down Jacket but they are backed up by several gear awards.
Get this:
Gear Junkie — Top Gear Picks 2013
National Geographic — Gear of the Year 2012
FeedTheHabit — Gear of the Year 2014
Where to Learn More
Interested in learning more about the jacket? Then follow the links below to one of our partners:
Need more ideas for outdoor hiking and backpacking gear? Check out our ultralight gear advice: