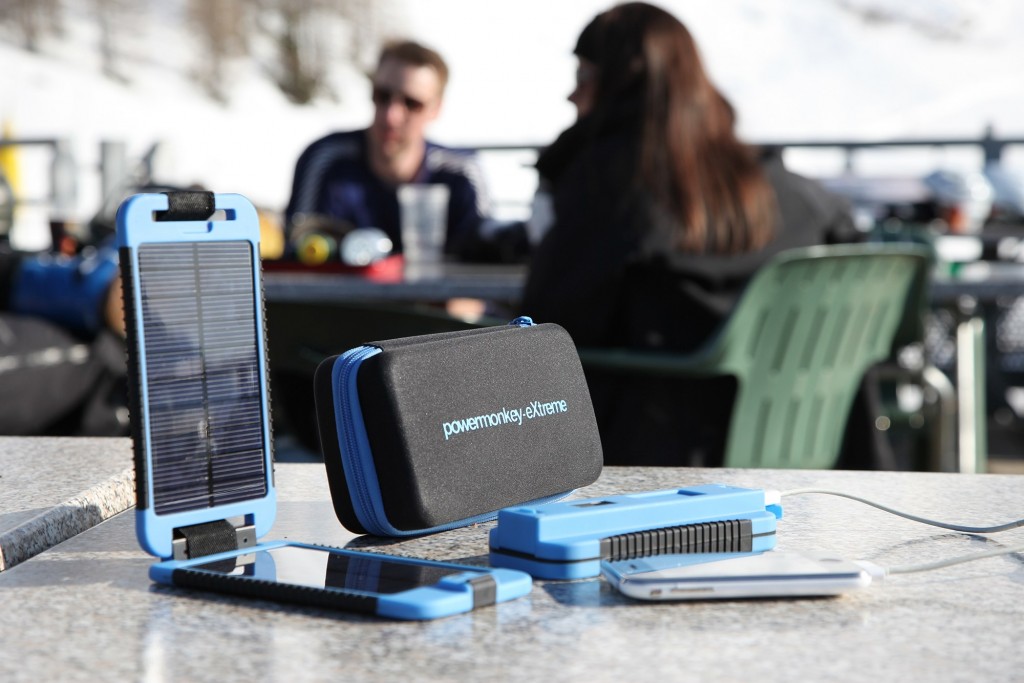 The Powermonkey Extreme 12V, from world-renowned Powertraveller, is an absolute beast of a portable charger–not because it's big and unwieldy (it sure isn't that!), but because of its massive power supply and humongous versatility.
Here at Glacier National Park Travel Guide, we put a lot of effort into bringing you news about the best in portable energy (see our previous articles on the iPhone power-case Mojo Refuel and the Goal Zero solar kits) because we know that in this day and age, it's incredibly important to have an extra charge when you're on the trails.
Keeping our smartphones, tablets, cameras and navigation devices fully juiced is integral to a successful trek in the backcountry, whether for mapping, communicating, or taking one-of-a-kind photos.
And thank the stars, there are a lot of products out there to choose from. But we don't introduce you to just any device. We look for the best of the best.
And Powertraveller's Powermonkey Extreme 12V is certainly among them.
Powermonkey Extreme 12V: Features and Design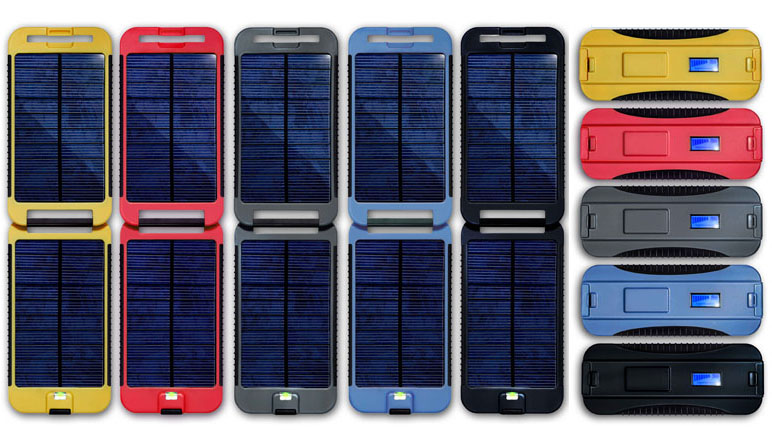 When scouting for top portable power models, it's important to pay attention to size. After all, a device that can fully charge your iPhone 15 times won't do you any good if it's too heavy to carry!
That's not a problem with the Powermonkey Extreme 12V. At just 456 grams, you can cart this bad boy around all day, for several days, without feeling the burn.
So we've got size covered–now how about its actual performance?
The Powermonkey Extreme 12V is designed with an almost unbelievable 9000 mAh-capacity Lithium Polymer battery–unbelievable in that this is such a powerhouse power source in such a compact shell.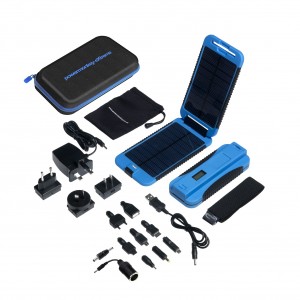 This battery is able to recharge most 5V devices (like smartphones, nav devices and tablets) a number of times in one go. More specifically:
Smartphones — Up to 4 times
Navigation Devices — Up to 6 times
General cell phones — Up to 8times
Tablets (depending on model) — Up to 2 times
And one of the best bits of news here is that Apple products are among the smartphones included. Because if you own an iPhone, you know they don't cooperate with ever USB port out there. Not to worry with the Powermonkey Extreme, though!
All of this is fantastic, of course, but it's stuff found in previous Powermonkey Extreme models, as well.
So now let's take a look at the…
Powermonkey Extreme 12V Upgrades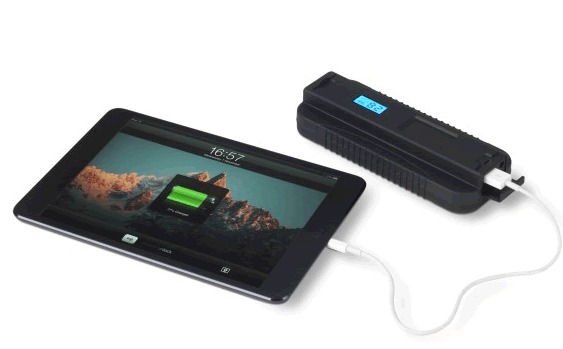 The biggest, baddest, boldest update to the Powermonkey Extreme is the addition of a 12V DC output. The 5V USB port is still there, but there's a new 12V connection that allows for the recharging (finally!) of SLR cameras and portable DVD players. This addition already puts the Powermonkey Extreme 12V way ahead of the competition in terms of power versatility.
Another big upgrade is the inclusion of a female car-charger port, allowing you to use a connector that you were only ever previously able to use in your ride's push-lighter socket. I don't imagine that one will get a lot of use, but if you're anything like me, you might accidentally grab the wrong charger from time to time when hitting the road. In which case, it's still totally usable with the Powermonkey.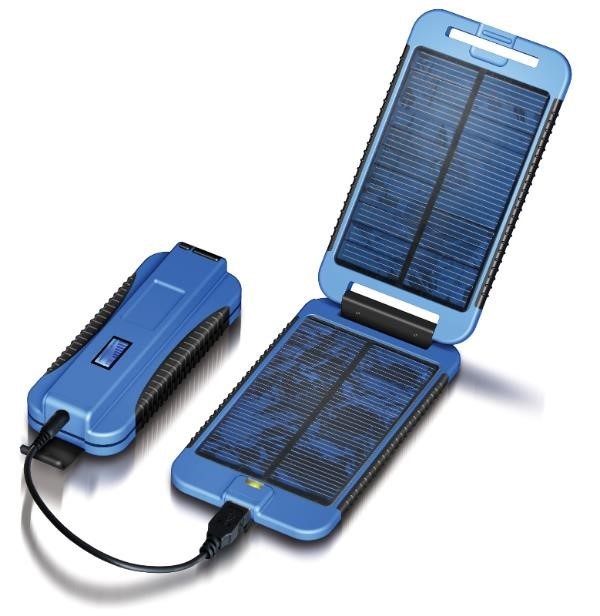 The Extreme 12V also comes with an awesome little accessory: the gorilla-pad adapter. While the 5V connection is able to charge the iPad 1, 2, 3 and Mini, it can't handle the newest models. But if you've got an iPad 4, all you have to do is plug it into the gorilla-pad and plug that into the 12V DC output. And bing-bang-boom, you're in business.
The gorilla-pad adapter can also just be used to create a second 5V source, allowing you to charge two devices simultaneously.
And as far as durability goes? The Powermonkey Extreme 12V comes with super secure housing and is designed to be fully waterproof for 30 minutes at a depth of 1 meter.
And it features an LCD screen that will keep you up-to-date on how much juice the Powermonkey has left. And accurately, too: the display uses numbers instead of bars, so you know exactly your power situation.
Charging the Powermonkey itself is also super easy. You can do it in one of three ways:
With the universal mains charger
With the USB port
With the solar panel (which you can keep attached to your pack for in-action charging)
Easy-peasy-lemon-squeezie, right? Right.
What's Included?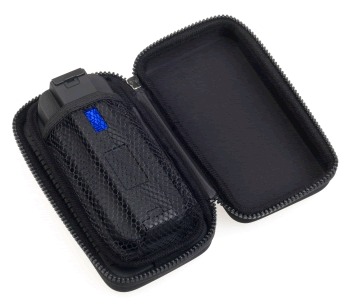 Sounds like a lot of parts, though. So to break it all down, here's a look at what comes in the box:
Powermonkey Extreme 12V (battery and solar panel)
9 different device tips (DC 2.0, mini USB, micro USB, Samsung, LG, DC 4.0, female USB-to-DC cable, Sony Ericsson, Nokia
USB cable
DC cable
DC connector tip (L53D)
Female 12V car-charge socket
Gorilla-pad adapter
Universal mains charger (AC)
Velcro carry strap
Pouch for device tips
Storage case with zipper
Yeah, I know, it's A LOT. And yet it's all still very lightweight and totally portable. All that stuff stores very easily in your pack or multi-compartment outerwear.
If you're interested in learning more about the Powermonkey Extreme 12V, head on over to Powertraveller's official site.
Where to Buy
Help support Glacier National Park Travel Guide by going through one of our partners. If you click and then buy any gear, we get a small kick back and it costs you nothing extra. It helps us keep this site so awesome!
That's a lot of dough for a portable charger, but this truly is the King Kong of on-the-go power sources. And King Kongs don't come cheap.
As far as I know…
What are your thoughts on portable chargers? Do you use a favorite model? Or do you think we ought to scrap them all together and get back to our pre-Digital-Age roots?