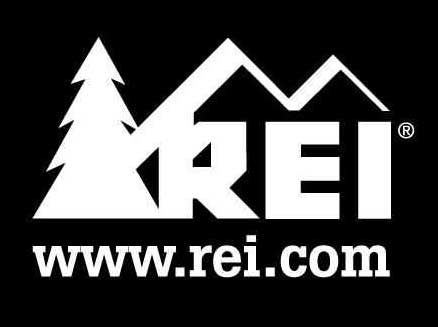 Did you buy a pair of hiking boots 3 years ago and the sole has finally worn down? Well, if you bought it from REI, you could return it, even if the boot saw a full, loving and exciting life.
Seem a little absurd? I agree. And apparently, so does REI.
As of June 4th, REI will no longer permit you to return an item you bought more than 1 year ago.
WHAT?! Oh my God! Hold the presses. Let me repeat that: You can only return an item to REI that is 365 days old. If it is 366 days old, you're SOL.
OK. Back to getting serious here.
What Was REI's Return Policy & Why They Changed It
Previously, you could return anything you purchased from REI at any point in time, regardless of when you purchased it.
Seriously.
So until June 4th, those Keen Newport sandals I wore down (review here) over 4 years of wearing could be brought back to REI and exchanged for a full refund. Even though I used them and wore them into the ground, destroyed the tread, ruined the sole… I could still return them.
Now that, to me, is absurd. And I guess REI finally agreed.
Here's what Tim Spangler, REI's Senior Vice President, had to say about the change:
"What we found is that small group of folks who are probably extending the policy beyond its intent, is getting bigger. And It's not a sustainable thing long-term if we want to maintain this fantastic policy, it's something we have to put some clarification around"
Makes sense to me.
But to other outdoor junkies? Maybe not so much. After all, Backcountry still offers a 100% return policy and unlimited lifetime warranty. For Backcountry, I can return my Asolo hiking boots that I've used for over 6 years . In fact, I can return them in 30 years, if I want, for a full, 100% refund.
RELATED: Video Review of the Asolo FSN 95 GTX Hiking Boots
Here's REI's Old Return Policy:
We stand behind everything we sell. If at any time your REI purchase doesn't meet your expectations, you can return it for a replacement or refund. What's more, if you're an REI member, you don't even need a receipt—we'll have a record of your purchase.
And here's the NEW policy:
We stand behind everything we sell. If you are not satisfied with your REI purchase, you can return it for a replacement or refund. Items must be returned within a year of purchase, except items purchased from REI-OUTLET which must be returned within 30 days of purchase.

REI's guarantee doesn't cover ordinary wear and tear or damage caused by improper use or accidents.

If your item has a manufacturing defect in its materials or workmanship, you can return it at any time. See our limited warranty.
Can You Blame Them?
I certainly see nothing wrong with it. It's unfortunate that a small, but growing, minority abused the system and forced REI to adapt.
If this is a growing problem at REI, I can't see how Backcountry is going to be able to withstand their return policy for much longer.
It's sad, but that's how our world is. I used to love that we could return gear 1-3 months after buying it. After all, you have no idea if your Patagonia NanoPuff Jacket is going to be ideal for your needs and everything it's hacked up to be when you buy it (it is. Watch my review here).
And sometimes, shit just happens. And you gotta return it.
But really, the people who abused the system and returned gear 6+ months later infuriate me. It's their selfish, egotistical bullshit that has ruined it for the rest of us.
Don't blame REI here. Blame the assholes who abused the great CO-OP.